Today I was catching up on my only source of news about what's going on in the world (Twitter, of course) and I found out that Whole Foods has a bunch of seriously awesome holiday guides! I am finding them all super helpful, so I wanted to share them with you – hopefully they will help you navigate the holidays and healthy cooking with more ease, awareness and enjoyment!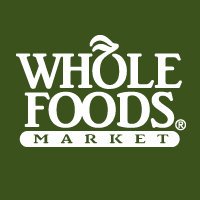 Substitutions for Cooking and Baking
Learn what to substitute (and how much) for refined flour, sugar, milk, margarine and more!
Check out the top holiday spices and how to use them.

Find out what options you have to swap in if you want to kick refined sugar to the curb.
Ideas on new recipes to make with your holiday leftovers!

Holiday Meal Planning + Vegetarian/Vegan Meal Planning
Tips for planning your holiday meal, and ideas for vegetarian or vegan options.
Whole Foods is awesome – this is all so helpful for preparing a healthy + delicious holiday meal. Don't forget to check out their extensive list of recipes, too!