Last night in yoga, my instructor opened the class with a really insightful talk. He began talking about what we need in order to be creative, intuitive, and have the desire to share and be generous in the world. The main thing we need to cultivate in order to live this way, he said, is health. The healthier we are, the clearer our intuition, creative channel, and positive outlook. When we're coming from a healthy, positive mindset, we're more likely to share positivity with others.
To cultivate vibrant health, he suggested we consider our health as a bank account.
To demonstrate this, he spoke about coffee. He drank a coffee in the late afternoon, knowing that he's very sensitive to caffeine and that he'd probably have trouble falling asleep that night. He called this choice "borrowing against the future," or doing something now that you know you'll be paying for later.
It's kind of like using a credit card. You may get what you want now, but you're borrowing money that you'll have to pay back in the future.
He went on to describe how to think of your health as a bank account. He said that by making unhealthy choices now, you are essentially "stealing from your future self." If we choose to look at our health this way, we can decide to make deposits rather than withdrawals. Each time you make a choice, you can consider whether or not it's a loving deposit, or one you'll have to pay for later.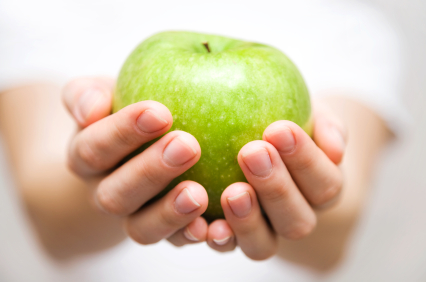 I really like this idea, and can totally relate when it comes to sugar. If I eat it, I know I'm satisfying my sweet tooth in the moment in exchange for a crash + anxiety + suppressed immune system later. I'm totally "borrowing against the future" in this case.
When I drink a green juice, go to yoga class, or eat a nourishing meal, it feels great to know I'm making a deposit, or giving myself a gift.
What do you think of the idea of treating your health like a bank account?