Gabrielle Bernstein, best-selling author and motivational speaker, has been my mentor and coach since 2007. Working with her has changed every aspect of my life for the better! I've found my passions, developed the confidence to follow my dreams, become healthier and happier, have more fulfilling relationships…you name it, we've worked on it. :)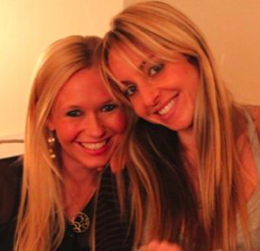 Gabrielle has been featured in the New York Times, Forbes Women, SELF Magazine, Marie Claire, CBS, NBC and Fox News to name a few!
If you want to get in on the action, she holds live group coaching sessions every Monday night. I'm there every week – and you can join from anywhere through live streaming online video!
Her coaching groups are 4-week workshops, where we focus on:
Lessons from A Course in Miracles
Guided meditation
Authentic tools for happiness, manifestation and inner abundance
Open dialogue with opportunities to ask questions
Topics ranging from career to relationships to overcoming addiction (and more)
Click here to get the details and sign up for the next round of coaching! I would love to "see" you there over the live video!!! Contact me with any questions.