When I first started Healthy Crush, I had this vision that it was going to be the next big healthy recipe site. All I wanted was to do was come up with awesome healthy recipes, cook, take photos of food, and blog about it. To fuel this dream, I quit my 9-5, bought a fancy-pants camera that another food blogger told me was great for food photography, and got to work. I picked up cute bowls and plates whenever I came across them and asked for pretty kitchen stuff on every holiday. I spent hours looking through cookbooks and hanging out at health food stores to come up with recipes. I would wait until the sun let the perfect amount of mid-day natural light stream through my kitchen windows, then I would style the food and take 100+ pictures (no exaggeration) of every meal I made. Then, of course, came the choosing of the perfect picture and the actual writing of the blog. I spent most of my time on it and loved every moment of it. Browse through my recipes to see some of my favorite photos.
Then, life changed, as life tends to do, and I ended up having to leave my apartment, my beautiful kitchen, and my life of constant healthy cooking. I embarked on a long stretch of traveling and I realized a few things. 1) I couldn't sustain my recipe blogging while in a state of transient living and 2) I had to give in to the desire to write more about personal development, yoga, and other things that my heart was begging me to write. I let go of the idea of my blog being the next 101 Cookbooks.
That being said, my point here is that I can really, really appreciate a great recipe blog. I understand how much work needs to be put in to produce great recipes and immaculate food photos, especially while focusing on healthy ingredients. Seriously, it is no joke, it is a full time job, and it really impresses me. For that reason, I gotta show some serious love to a few food bloggers I admire.
Here are 5 food blogs I really dig:

The original site that inspired me to start a blog. You're probably already familiar with it, it's one of the most popular recipe blogs out there, and with good reason. If not, get familiar. Heidi Swanson focuses on natural, whole food ingredients, and many a meal in my life has been inspired by her.
What to make:
There are so many great recipes on 101 Cookbooks, but one of my all-time favorites is the Double Broccoli Quinoa.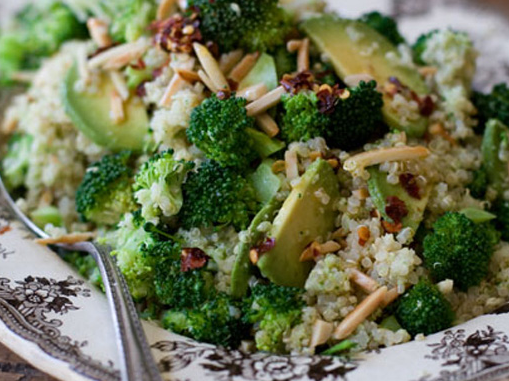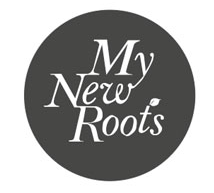 Sarah Britton of My New Roots takes some really beautiful food photos and her recipes are healthy and amazingly delicious. I love how she explains the health benefits of certain ingredients…it's really an all-around great resource. She really knows how to make health food look (and taste!) good.
What to make:
Stop everything you're doing, do not pass Go, do not collect $200, until you make The Life-Changing Loaf of Bread. I won't say anything else….just TRUST ME ON THIS. Ok?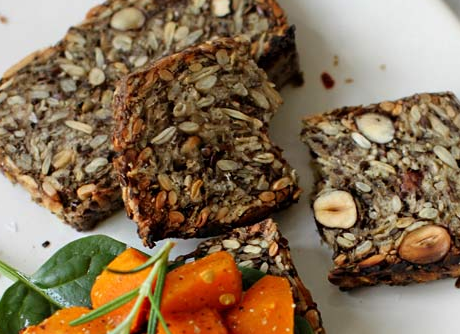 I think I freaked out when I found Erin's site, Naturally Ella. She focuses on healthy, seasonal foods that are easy to prepare, and her photos will make your mouth water. I remember emailing her when I came across her site, telling her how I was obsessed with it and sending her a virtual hug just for creating it.
What to make:
Red Lentils and Spinach in Masala Sauce. I can't describe in words how delicious this is. Red lentils cooked in coconut milk with spices and spinach…I mean, it's way too good. Make it tonight.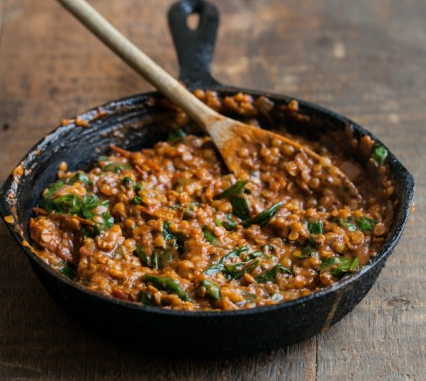 4) Oh She Glows

This is another blog that I've had my eye on for a long time. Angela's blog "celebrates her love for plant-based foods," and all of her recipes are meat and dairy-free, many of them being free of gluten, soy, and processed foods. She has TONS of great recipes and her pictures are legit. I'm getting hungry just looking at her site.
What to make:
I am so in love with the step-by-step photos of her Homemade Almond Milk! This is the recipe that inspired me to make my first-ever batch of almond milk at home. Super creamy goodness.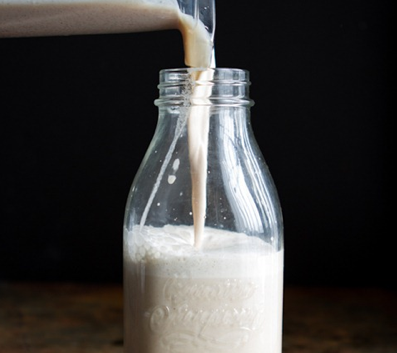 Sara Forte calls herself a "food loving, wellness craving, veggie fiend." How can I not love that? Her recipes are awesome and the photos are gorgeous.
What to make:
My roommate Ali made these Smoky Beet Burgers for me and I was blown away. I don't even like beets, and I loved these things!! They are packed with lentils and spices and golden raisins….just freaking delicious. I hear they are a bit time consuming to put together, but really worth it.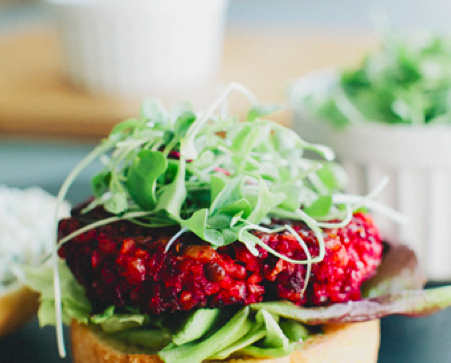 Whew! Ok, that's my healthy food blog roundup. What are some of your favorite food blogs and recipes? Share in the comments! Let me know what I've been missing out on!
Now…get cooking!!!
Other posts you might like: