For the Food Therapy course I'm taking with Annemarie Colbin, I did a book report on A Course in Weight Loss: 21 Spiritual Lessons for Surrendering Your Weight Forever by Marianne Williamson. This book is on Oprah's list of "Ultimate Favorite Things of 2010."
The coolest thing about this book is that it takes a very different approach than most diet books. Rather than calorie counting, a diet overhaul or a new exercise program, this book helps readers dive deep into the emotions and thought patterns that lead them to overeat or eat destructively.
Marianne outlines 21 lessons designed to get readers in touch with the underlying beliefs about themselves that may be causing them to be overweight, and helps them to release these beliefs and therefore release the extra weight. In the introduction, she writes that this course is separate from anything else you might do regarding diet and exercise — it's about your consciousness in the area of weight.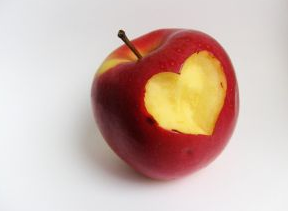 There were a lot of things in the book that I thought were great suggestions. For instance, in Lesson 3, she instructs you to rid your kitchen of trigger foods (processed, unnatural foods) and fill it with colorful, nutritious foods. I love that!!
In Lesson 5 she recommends starting a love affair with food. Of course I loved that one!! Learn to savor food, chew it thoroughly and actually taste it. Celebrate how the food is contributing to your health.
Also in Lesson 5 she talks about building a relationship with food that loves you back. This is one of my favorite quotes, and it goes along with what I've learned from my classes at IIN and NGI.
"Hot fudge sundaes do not love me and they do not love you. They are full of sugar and processed chemicals. Those things feed cancer, increase cholesterol, decrease growth hormones, weaken eyesight, interfere with protein absorption, cause food allergies, contribute to diabetes and cardiovascular disease, impair the structure of DNA, create difficulty concentrating, reduce defenses against infectious diseases, lead to osteoporosis and more. I wouldn't call any of those things love."
Wowzers! You go Marianne!
Lesson 6 teaches you to build a relationship with natural foods – seasonal, plant-based foods like fruits, vegetables, nuts and whole grains – foods that our ancestors ate. She says to listen to the body's wisdom. I love her recommendation to not worry so much about saying no to certain foods, but to focus on saying yes to natural foods!
Although Marianne doesn't go into too much depth about which foods to eat, she mentions natural, seasonal, organic and traditional foods being the ideal to nourish your body.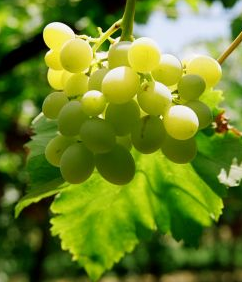 As for the spiritual and emotional lessons throughout the book, if you're open to that, they are really amazing. I'm sure this book is helping so many people look at weight loss in a new light. I know it will get into the hands of the right people who need it! Pick up a copy here.
Have you read A Course in Weight Loss? Has it helped you?