At the risk of sounding dramatic, I just have to say….this may be the best salad dressing I've ever tasted. I'm so glad it came into my life and I know you'll feel the same.
The other night I was out to dinner at Caravan of Dreams in Manhattan's East Village. I got what I usually get there – the Omega Salad with "citrus hemp dressing." All I know is that the salad is mouth-wateringly delicious. I wanted to re-create the entire salad, but I knew the important part was to master the dressing.
The words "citrus" and "hemp" were all I had to go by when creating this dressing. I winged it. It came out creamy and AMAZING.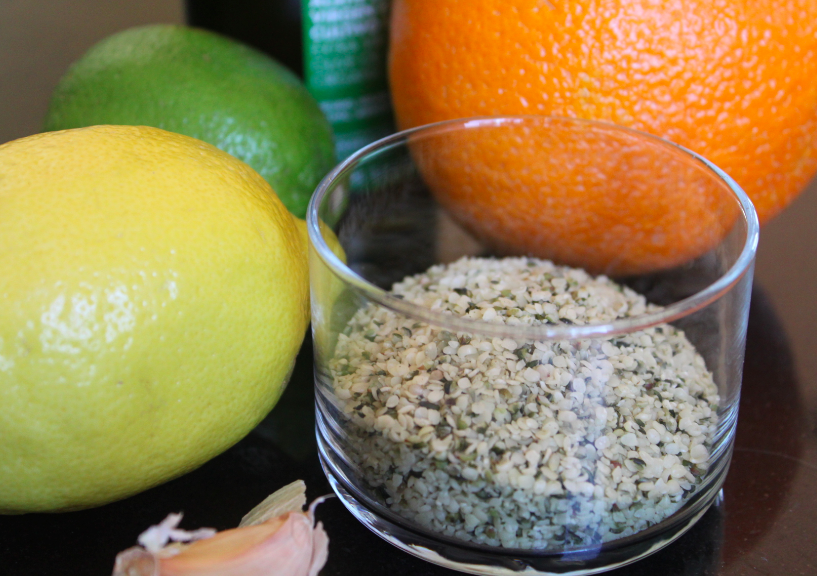 This dressing is vegan and raw.

Ingredients:
Juice from 1 orange
Juice from 1 lemon
Juice from 1 lime
1/2 clove of garlic
1/4 cup hemp seeds
1 tbsp olive oil
sprinkle of sea salt

Blend all ingredients together in your blender.
Pour over a salad! My recommendation? Mixed organic greens and sliced avocado. PERFECTION IN A BOWL!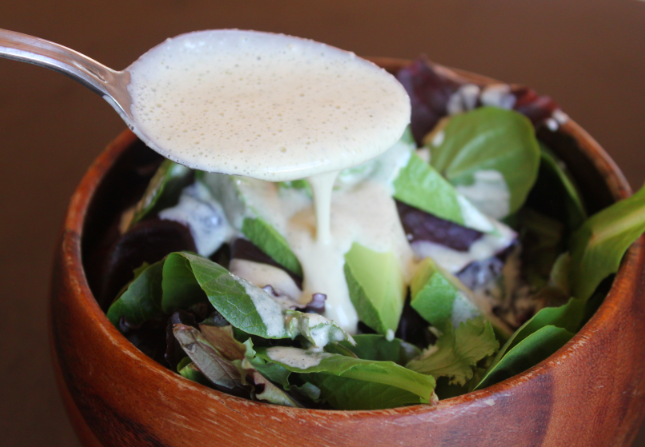 My apologies in advance if you have an epic freak out session after trying this dressing.