Hey potato-heads,
Sweet potatoes are one of my favorite foods. I love them because I've always loved the combination of sweet and salty, and sweet potatoes are so delicious with a little bit of salt. Who doesn't love a good basket of sweet potato fries? For reals.
I usually make sweet potatoes the same way, all the time. It's super simple, but incredibly delicious. I recently served these crispy little taters to an out-of-town guest and he said they were the best he's ever tried. I wasn't even planning to blog about them until he said that.
They aren't fancy, but trust me, they are yummy.  There are only 3 ingredients and you just can't go wrong.
Peel sweet potato and chop up into cubes.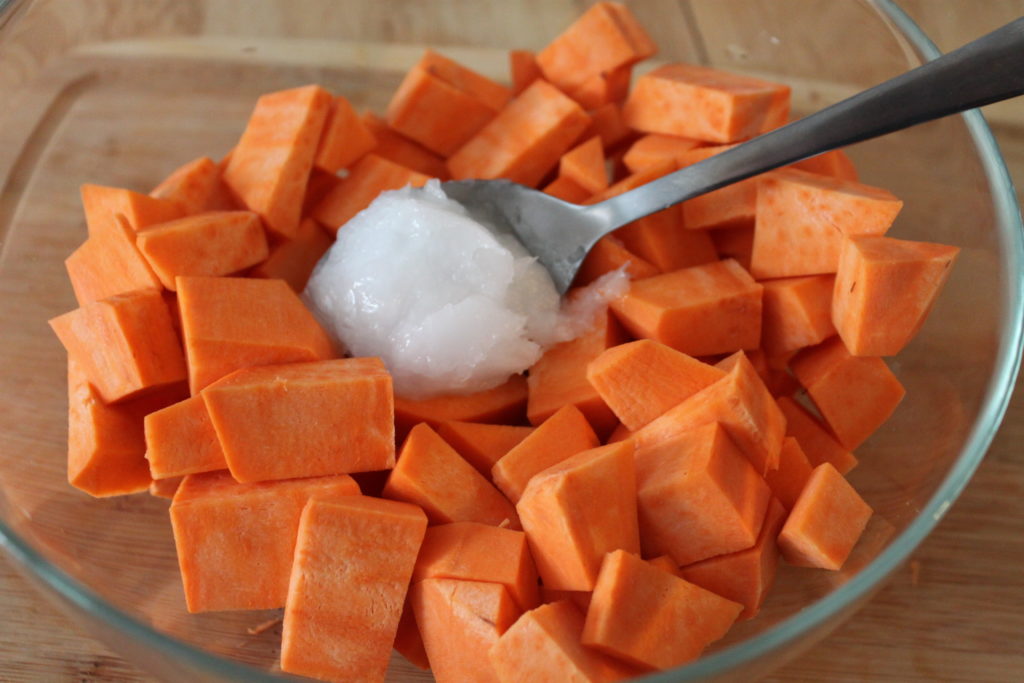 Put in bowl with tbsp of coconut oil and coat all pieces well.
Shake salt on top and coat all pieces well.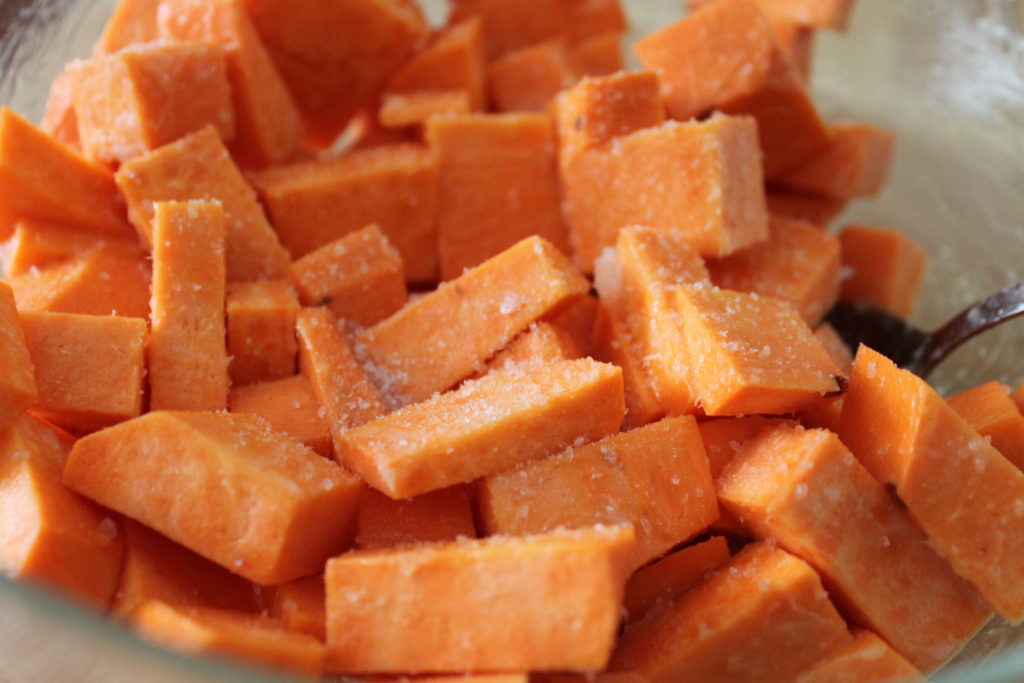 Bake at 375 for about 40 minutes or until sweet potatoes look browned and crispy but not burned.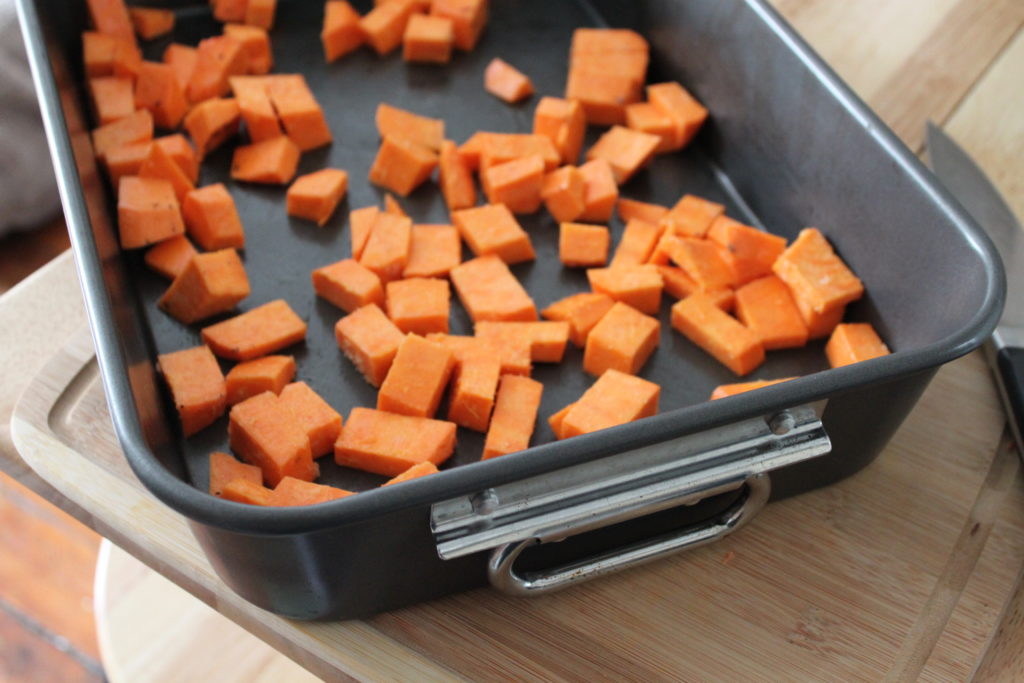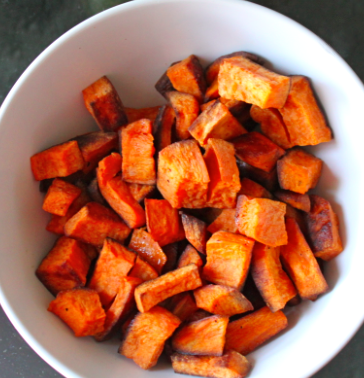 Pop into your mouth like popcorn and smile forever.
Optional bonus ingredients — if you want to get creative, add some chopped rosemary, a pinch of cayenne, or your favorite spice. See what kind of magic you can make.
Love,
Jenny