Healthy Halloween!
These festive Halloween-colored treats are a yummy, healthier-than-candy way to satisfy your sweet tooth. I got the idea from Alicia Silverstone's Kind Diet cookbook, and modified it a bit (she uses safflower oil in hers, but I omitted that, and they came out perfectly delish).
The trick to make these babies healthier than traditional candy is to use dark chocolate that isn't sweetened with refined sugar. Personally, I love using grain-sweetened dark chocolate chips by Sunspire. You can use regular dark chocolate, though, just look for a kind that doesn't used refined sugar. There are lots of yummy organic dark chocolate brands out there (especially at Whole Foods or a health food store), so take a look around and see what you can find.  You can even use unsweetened dark chocolate, since there is maple syrup in the recipe to sweeten it up.
Ingredients –
1 cup dark chocolate chips or chopped dark chocolate pieces
1/4 cup maple syrup
About 40 dried apricots (with no added sugar!!)
Heat water in a double boiler just until it simmers. Turn off the heat and add the chocolate and maple syrup to the top level of the double boiler, and let them melt together (let sit for 5-10 minutes, stirring frequently, until chocolate is fully melted). If you don't have a double boiler, a glass or stainless steel bowl that fits snugly over a pot of water is fine.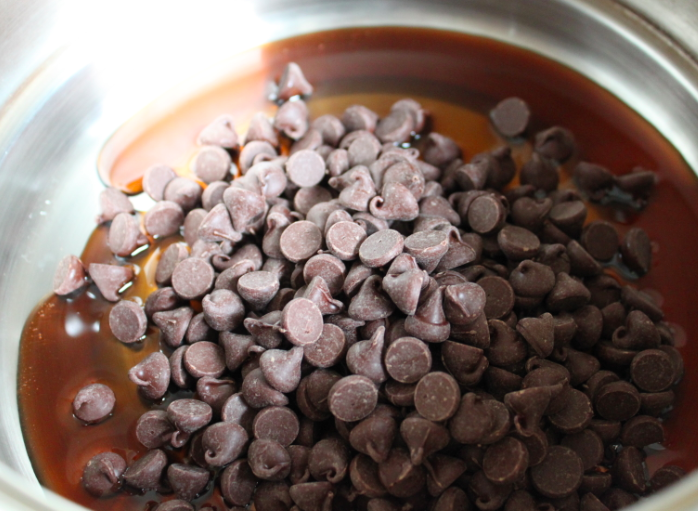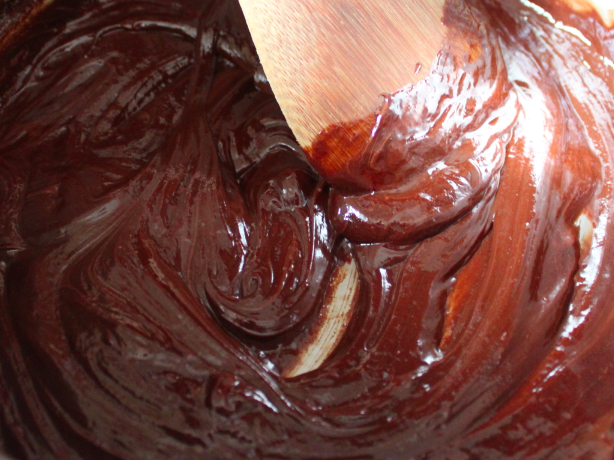 Use a rolling pin or wine bottle to roll over the apricots to flatten them out (optional, but makes them more cute).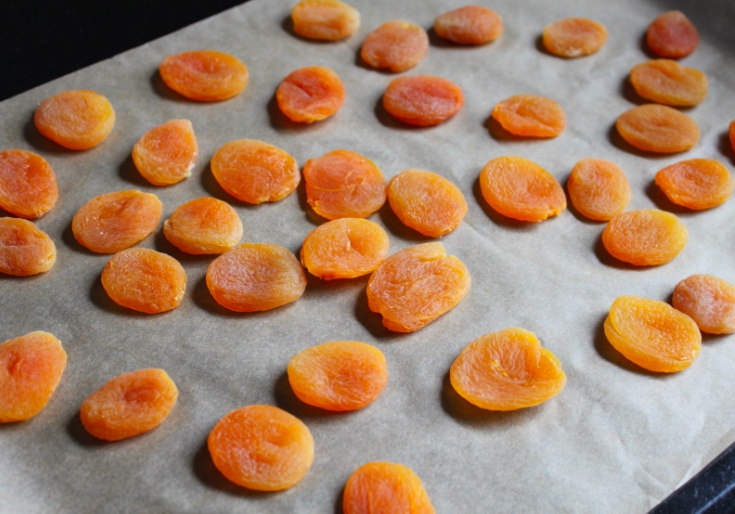 Dip the apricots into the melted chocolate and place on a sheet of parchment paper. Chill in the fridge until cooled.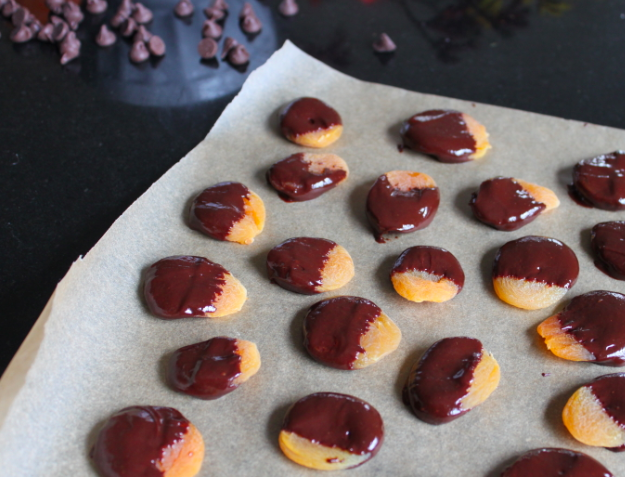 Bring these little nugs to a Halloween party! Yum.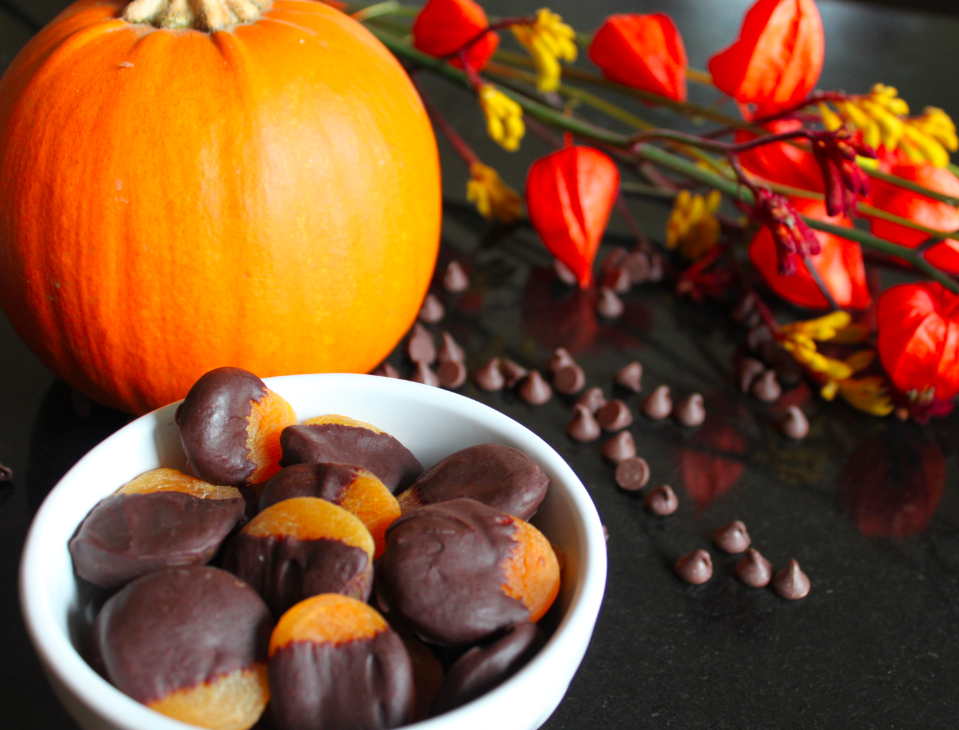 Do you have any healthy Halloween treats you love?