Hey guys!
October is Fair Trade Month, so I've been spending a lot of time learning about where my belongings come from. It's seriously pretty fascinating to realize that your clothing, the food products you buy, your coffee, your chocolate, and even your sheets and blankets can make a big difference in people's lives and in the world. These are things we don't usually pay attention to, but if you start to…it's really freaking cool to be able to support companies that are doing good things in the world and providing fair jobs to people.
Every single purchase you make every day can make a difference!!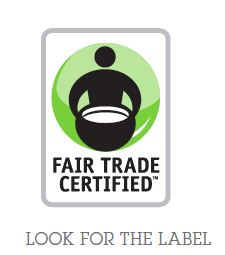 What is Fair Trade?
Buying Fair Trade ensures that you're getting quality products and the people who grow, sew and craft them get a fair deal for their hard work. Your purchases can help farmers and factory workers in 70 countries work in safe conditions, earn extra money to invest in their communities and improve the lives of their families.
Why Buy Fair Trade?
Workplace Safety: Fair Trade Certified factories must adhere to internationally-recognized labor standards and safety regulations that provide safe working conditions and give workers a voice. Fair Trade workers enjoy safe working conditions, regulated work hours, maternity leave and freedom of association.
Environmental Conservation: Fair Trade farmers adhere to strict environmental standards, and higher prices enable them to invest in sustainability and help preserve the land for generations to come. Harmful agrochemicals, GMOs, and farming techniques that destroy the
environment are strictly prohibited in Fair Trade.
No Child Labor: Globally, almost 100 million children aged 5-17 work in agriculture. Fair Trade prohibits child labor, and farms often invest their Fair Trade premiums to keep children out of the fields and in school.
Poverty Alleviation: Fair Trade gives farmers support and resources to lift themselves out of poverty and invest in their communities.
And much more — learn here: Buy fair. Be fair. 
I got paired up with a Fair Trade Factory Worker so I could share his story with you. Do you ever think about the people who are creating everything you own? It's incredible to me to look at each item I own and realize someone in the world with a special story created it for me.
Factory Worker Spotlight: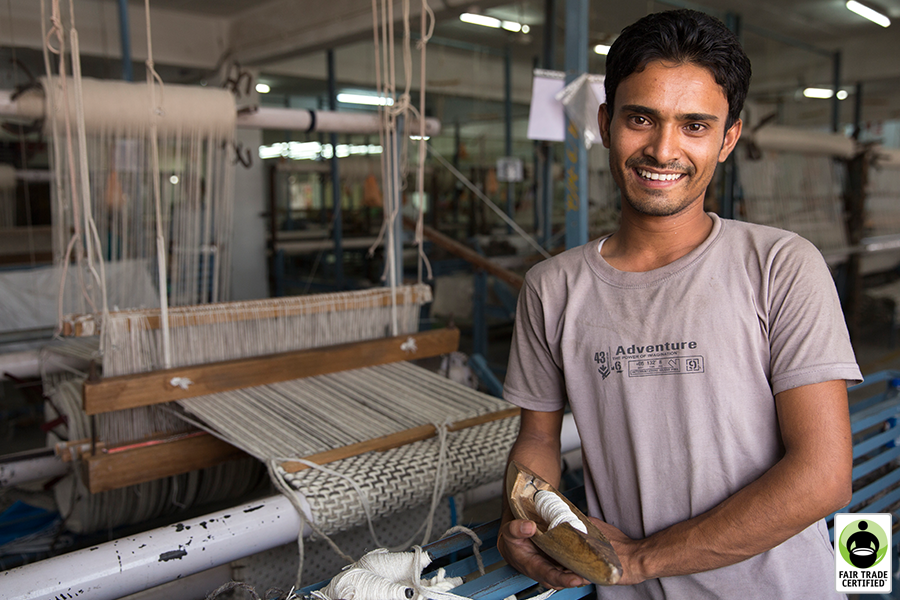 Jafar Ali, a weaver at Raj Overseas in India. He's 23, and has spent the past 4 years weaving rugs. Here's what he says about the Fair Trade factory he weaves in:

"I'm happy to be working at this factory because the conditions here are so much better than elsewhere. My brother is also in the pitloom industry and when he visits, he always remarks on how clean and organized the place is. Here, we get our salary on time, fans are provided in the heat of the day, workers are not crowded into a small space. It's a good, civil workspace and I enjoy being here with my co-workers.
My father had a stroke when I was 8 years old and I have been working to support our family ever since. I'm proud to be able to support my family and I'm very grateful for the medical insurance plan we have, that covers my whole family."
So awesome!!!
For more info, definitely check out BeFair.org. #BeFair
The coolest part of all of this is that I've teamed up with Fair Trade USA to give one of you guys an awesome box of Fair Trade apparel!!!
You can win a whole box of these amazing Fair Trade Certified items.

WHAT YOU'LL WIN:
Oliberte shoes, an awesome Patagonia sweatshirt, leggings/t-shirt/tank from PACT, a robe from Under the Canopy, a beautiful white blanket from Boll and Branch…and more Fair Trade Certified goodies!!
These are just a sampling of what's inside the box! (You'll be able to coordinate your exact sizes after you win).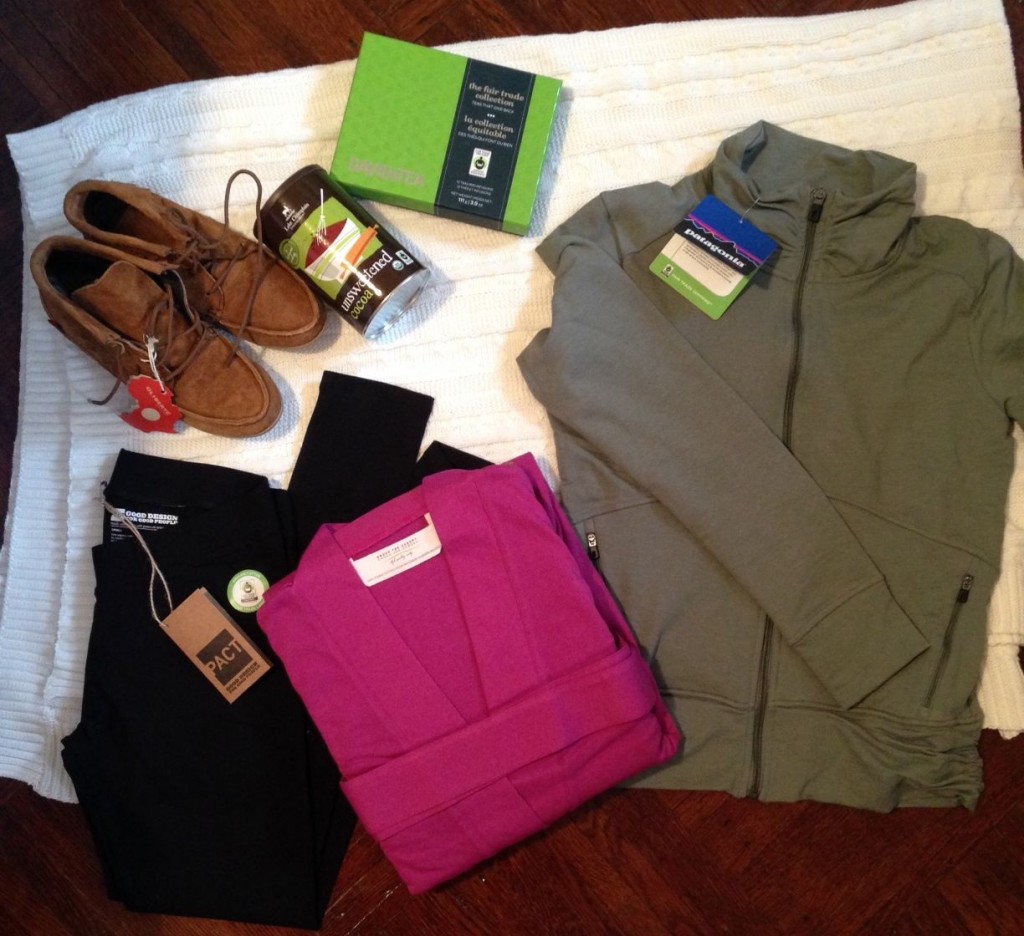 Oliberte shoes: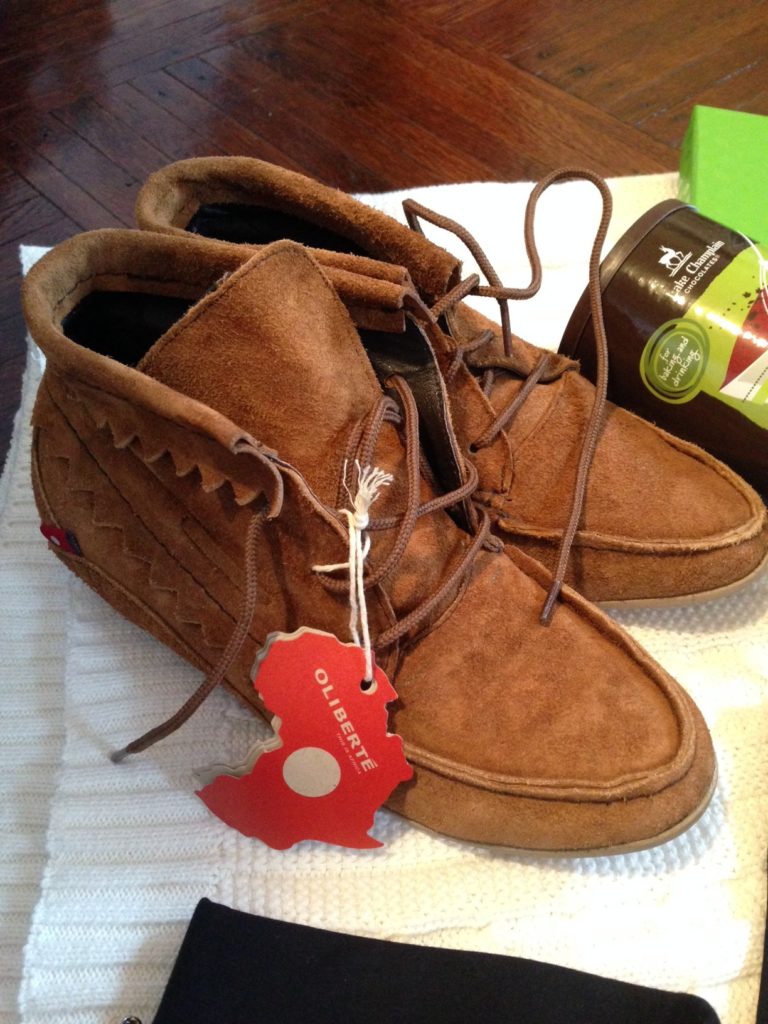 prAna sweater: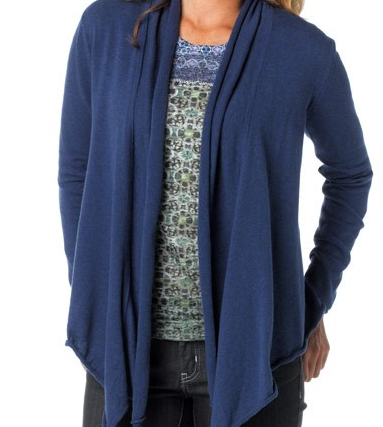 The Fair Trade Certified companies who you'll receive products from: 
prAna (@prAna)
Patagonia (@patagonia)
PACT (@wearpact)
Oliberte (@oliberte)
Boll & Branch (@bollandbranch)
Under the Canopy (@UCanopy)
….and more. :)
TO ENTER – get as many points as possible for a higher chance of winning!

a Rafflecopter giveaway

Thank you to all the brands who so generously donated these products for the Fair Trade Giveaway. Please use the hashtag #BeFair when you're supporting Fair Trade companies!
Contest ends OCTOBER 31st, 2014, and I will announce the winner on NOVEMBER 1St! Good luck. :)
****UPDATE – Contest Winner has been announced! Congrats to Angela Parreco! Thanks to everyone who entered!!! And thank you for continuing to support Fair Trade companies.*****