When we're sick, our body is trying to get back into balance and flush things out of our system. Our immune system is like our own internal "cleaning lady" going through and getting rid of toxins and impurities. According to Dr. Annemarie Colbin, when we get a cold, fever, flu, etc, and take medicine/antibiotics to stop the symptoms, it's like "killing the cleaning lady while she's cleaning." It actually suppresses our immune system's natural response to illness, which over time weakens our natural ability to heal. If you continuously kick the cleaning lady (your immune system) out while she's cleaning and let drugs take over, after awhile she says, "forget it!" and stops working so hard to heal us naturally.
So what can we do to strengthen our immune system and enhance our natural healing process?
Garlic is a natural antibiotic! Substances called allistatin, allicin, garlicin and ajoine are the strongest antibacterial, antifungal, antiviral and immune-enhancing compounds found in large quantities in garlic.
A good way to take it is by chopping up a raw clove into small pieces, and swallowing it with water or juice. If you feel a cold coming on, you can do this 2-3 times a day for a day or two. If you don't chew it, no garlic breath. :)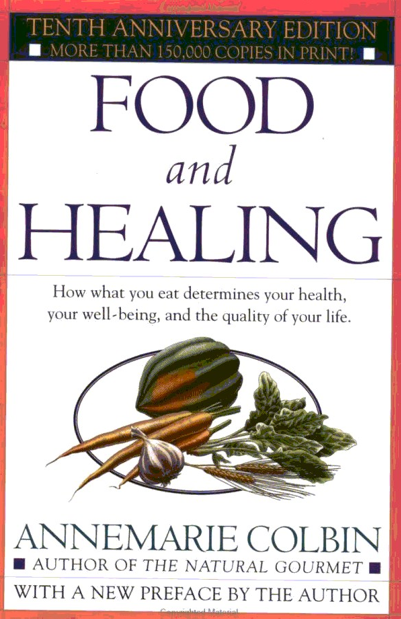 Garlic-Miso Soup
A remedy for infections and anytime you feel like you're "coming down with something."
From Dr. Annemarie Colbin's Food and Healing
1 whole head garlic, all cloves peeled
1 quart water or vegetable stock
2 tablespoons white miso paste
Simmer the cloves in 2 cups of the water or stock for 10 minutes. Puree in a blender with the miso. Pour back into the pot; add the rest of the water/stock, and heat. Serve hot.
*This soup is nice to drink from a mug when you're feeling sick.
*To make it heartier, try adding brown rice.
Happy healing!