This is literally the best gravy I've ever tasted. No joke! It's thick, creamy, savory, and everything you could ever want in a gravy. And the best part? It's gluten-free AND vegan. I honestly freaked out when I tried it. I want to jar it up and give some to everyone I know!
I've never been much of a gravy-maker. It always seemed too complicated and hit-or-miss. With this gravy, though, you can rest assured that you'll have a perfect, delicious gravy that will satisfy (most) everyone's dietary needs! :)
Ingredients (makes 3-4 cups of gravy, depending on how much water you add later)
2 cups chopped mushrooms (any kind)
2 cups chopped yellow onion
2 cloves chopped garlic
1/2 cup brown rice flour
1/2 cup wheat-free tamari
6 tbsp extra-virgin olive oil
2 cups water
2 tsp fresh thyme
2 tsp fresh rosemary
1 tsp fresh black pepper
Add mushrooms, onion, garlic and 3 tbsp olive oil to a pan. Cook until onions are translucent and mushrooms are soft.
In a separate pan, add brown rice flour, the other 3 tbsp of oil, water, tamari, herbs and black pepper. Bring to a boil and mix with a whisk until gravy is thick (about 10 mins).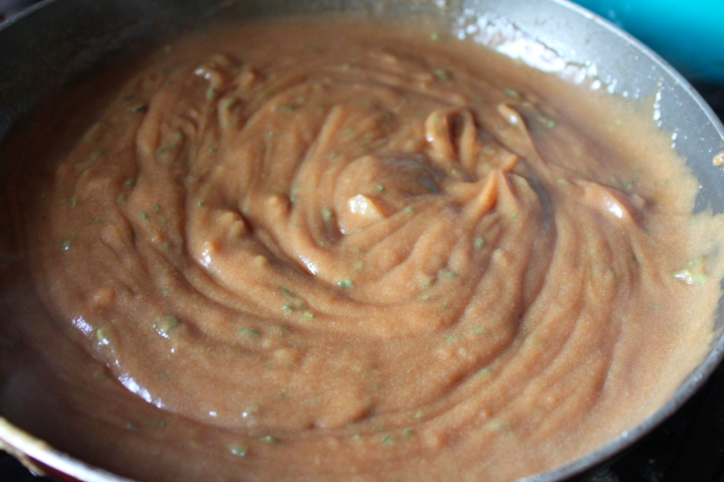 Add the gravy mix to the onion/mushroom/garlic mix.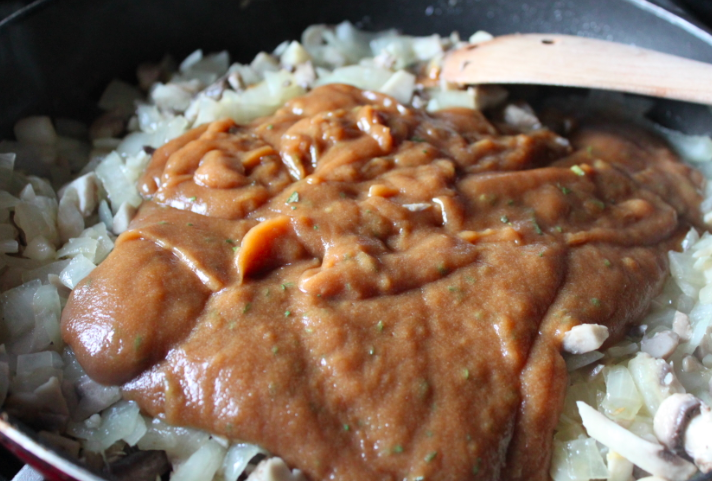 Put all ingredients in a blender and blend until smooth! If your gravy is too thick, add more water a little bit at a time until you reach your desired consistency.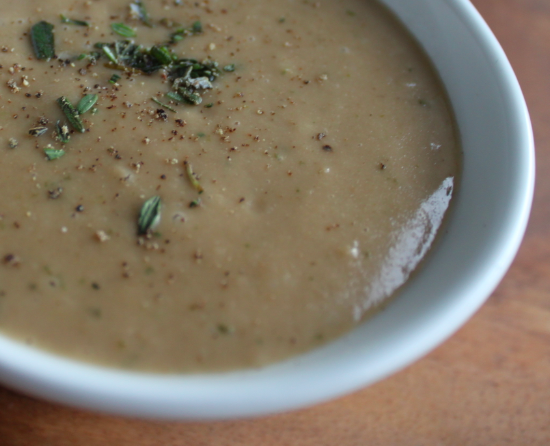 Pour over all of your favorite Thanksgiving foods!!!