Have you ever thought about "greening" your beauty routine – using healthier cosmetics + organic beauty products – but have no idea where to start? I've definitely felt the same way. When it comes to health, what we put ON our bodies is just as important as what we put IN our bodies — but just like healthy eating,  sometimes it can be overwhelming to get started.
That's why I have a very special treat today on Healthy Crush — I interviewed Makeup Artist + Holistic Wellness Consultant, Rebecca Casciano, to give us the lowdown on healthy beauty!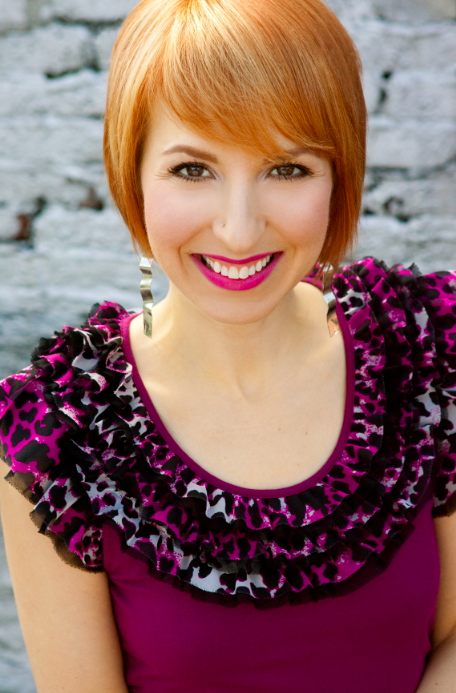 Healthy Crush: Rebecca! Thank you for sharing your healthy beauty wisdom with us. What does it mean to use "green" beauty products?
Rebecca Casciano: I've learned "green" is a pretty broad term that can mean many different things. Green has definitely become a buzzword in selling everything from food to makeup. To me, green beauty means products that are safer and healthier for our bodies and our planet. This includes using sustainable, plant based ingredients and eco-friendly packaging versus using toxic chemicals, animal derivatives and wasteful packaging.
HC: Why is it important to choose healthy beauty products?
RC: It's important because the skin is our largest organ, which not only protects us and helps us detox, it also absorbs 70% of what we put on it. Think about all the products we use on our skin each day- body wash, deodorant, lotion, perfume, makeup and so on. Then consider there are hundreds of chemicals used to create most commercial beauty products, many of them found to contribute to everything from hormone disruption and allergies to cancer and Alzheimer's. They also show up in our rivers, lakes and water supply. The fact that so much money is spent on cancer research, yet it continues to proliferate at such an alarming rate, indicates that we must take a different approach to our well-being. I believe this means choosing healthier, more natural foods as well as beauty and self-care products.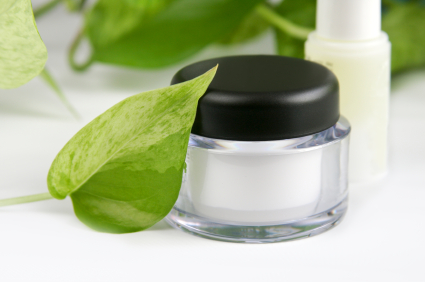 HC: What are the most important toxic ingredients to watch out for?
RC: Some of them are petrolatum/mineral oil, fragrance, phthalates, parabens, sodium laureth/laurel sulfate, triclosan and talc. These ingredients have been linked to cancer and many other health issues. Check out GreenBeautyTeam.com for an Ingredients to Avoid List and further explanation of each ingredient and how they effect the body.
HC: What are some of the most beneficial, healthy ingredients to look for?
RC: Look for plant-based ingredients you actually recognize, such as flower, herb, fruit, vegetable and nut derivatives. I try to use the same theory for choosing beauty products that I use for food: the less ingredients, the better. Obviously, certain beauty products will require multiple ingredients, but if you can't pronounce the majority of them, don't buy it!
HC: What are some of your favorite beauty products or brands?
RC: For foundation, I love Alima Pure's Satin Matte Powder for oily skin and Vapour Organic Beauty Soft Focus Foundation for dry skin types. RMS Beauty makes a lovely "Un" Cover Up for light, natural coverage and I adore her Cream Eye Shadows. Nvey Eco and Jane Iredale also have beautiful, pigmented eyeshadow colors that come in great palettes. My favorite lipglosses are Korres Cherry Oil Lip Gloss and Jane Iredale's PureGloss. I'm happy to say there are really so many great green products on the market today! Please do visit the Beauty/ Resources section on my website, www.RebeccaCasciano.com, for a more extensive list and links.
HC: What are some of the best at-home natural beauty treatments?
RC: Coconut oil is very nourishing for dry skin and hair, plus it can be used in everything from smoothies to stir-frys! Cucumbers are another "beauty from the inside out" treatment, rich in silica, vitamins and minerals. Lay them over your eyelids to take down puffiness and eat them to promote healthy skin and alkalinity! My go-to books for DIY spa treatments are "Nature's Beauty" by Dawn Gallagher and "Gorgeously Green" by Sophie Uliano.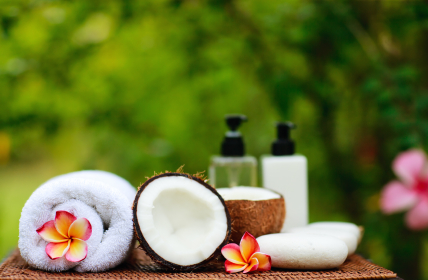 HC: Overhauling an entire makeup kit/beauty regimen to include green products may seem overwhelming – what are the easiest/most important products to start with?
RC: Start with the products that you use most frequently, such as body wash, lotion, shampoo and perfume. It's also important to swap out your anti-perspirant, because aluminum, the active ingredient that keeps you dry, is a toxic compound that can be absorbed through open pores, especially after shaving. Some research suggests this causes estrogen-like effects which can contribute to the development of breast cancer cells. Next, I would say going green with your facial skin care, foundation and lipstick are most important. You may have heard the statistic that women consume 4-6 pounds of lipstick in their lifetime and since many commercial brands contain ingredients like lead and parabens, we are literally eating these toxic ingredients. I totally understand how this can all seem overwhelming and I don't suggest overhauling your whole stash overnight, unless of course you want to! When you're finished with what your currently using, simply choose a greener alternative!
Want to know more? A fantastic resource is the Environmental Working Group. They have info, studies and evaluations of products + ingredients based on toxicity. You can also find Rebecca's monthly articles on Green Beauty Team, Spirit Beauty Lounge, and on her blog.


Rebecca offers a one-on-one service called "Green Your Beauty Routine," to help women choose the best beauty products for their individual needs, personal style and budget. She introduces her favorite products, gives a mini-lesson and provides a list of recommended products. Clients receive a 10% discount on their first purchase from online eco-chic boutique, Spirit Beauty Lounge.
Rebecca has extended a very special offer of $50 off this service (normally priced at $250) to Healthy Crush readers! Contact Rebecca: beauty@rebeccacasciano.com with any questions, and book your "Green Your Beauty Routine" session by November 15th!