The other day I tweeted about eating a hummus & avocado sandwich, and that it was pure bliss (it was). I got a few excited responses from other hummus-avocado enthusiasts, so I figured this was a good, simple recipe to share with the world.
A hummus and avocado sandwich is the perfect quick, filling, and amazingly delicious (and vegan) sandwich. The chickpeas in the hummus give you a nice bit of protein (especially when paired with a sprouted grain bread like Ezekiel), and the avocado is rich in good fats, vitamin E (great for skin!), B vitamins, potassium, and other exciting nutrients.
Together, they are the perfect combo when you want a satisfying lunch or if you have a vegan coming to visit and have no idea what to give them. ;)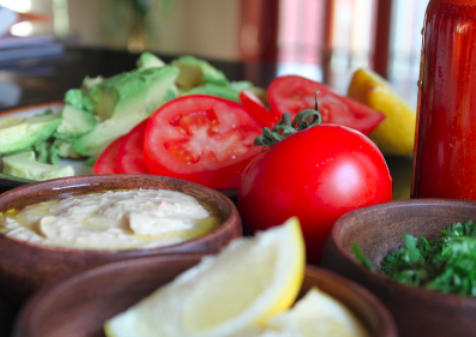 Here's my recipe for this friendly little sandwich:
1/2 avocado, sliced
2 slices of Ezekiel sprouted grain bread
Hummus – enough to spread a thick layer on both slices of bread (make your own here or use organic store-bought, flavor of your choice)
2 slices of tomato
Pinch of chopped cilantro
Juice from 1 lemon slice
Drizzle of hot sauce
Sea salt & black pepper to taste
Toast bread
Spread hummus on both slices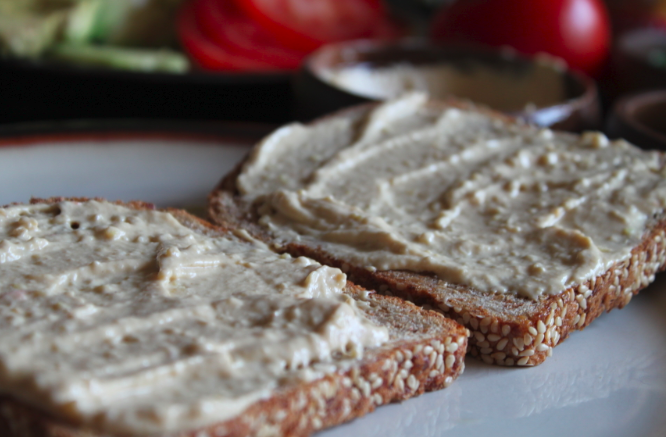 Place sliced avocado and sliced tomato on the bread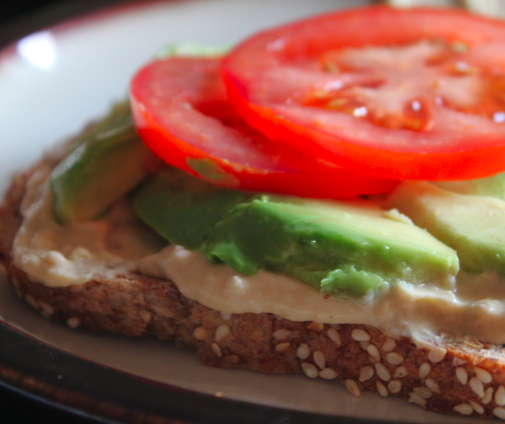 Sprinkle with cilantro
Squeeze lemon juice on top
Add sea salt & pepper to taste
Drizzle with hot sauce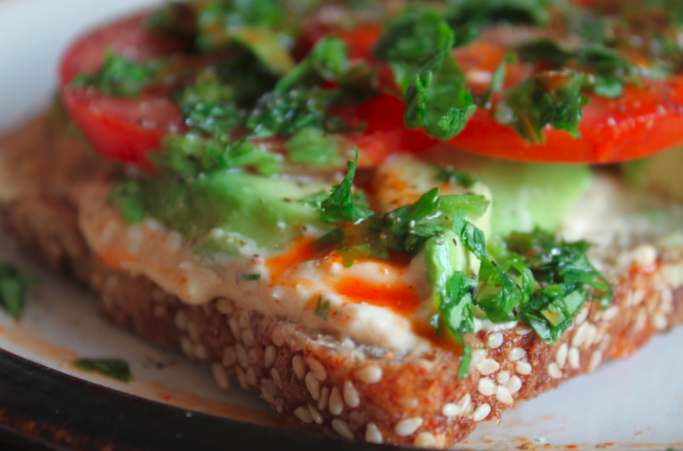 Close sandwich
Eat!
Hope you enjoy this one…if you have a sandwich press that would probably make it extra delish. This sandwich is a little messy, but it's also extremely FUN.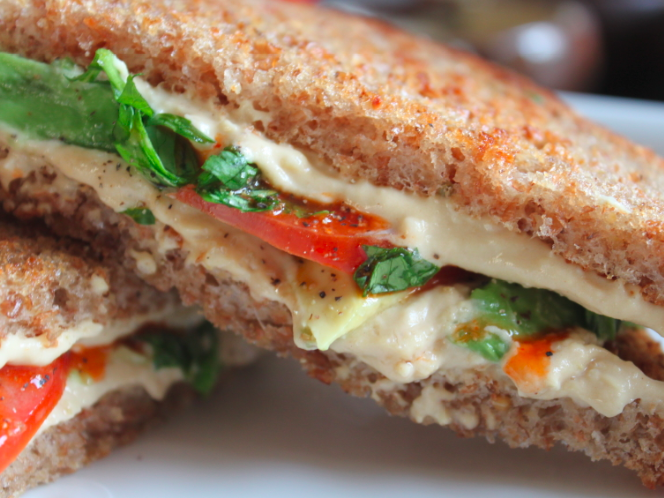 Do you have a favorite simple sandwich? Share some sandwich love in the comments below!