My sister Lisa loves pot pie. As we all know, pot pies are (usually) not the healthiest of choices  – most standard pot pies contain lots of white flour, milk, butter, eggs & often cream-of-something soup. Last weekend I was visiting my family and we decided to try and come up with a lighter, healthier version of a pot pie.
At first, it seemed like a daunting task. I had never attempted to make anything like this before. Lisa had to give me a lot of insights about what a pot pie should taste like.  It took a serious brainstorming session and trip to Whole Foods to come up with the ingredients to create these delicious (and meat/dairy free) pot pies that have everything a pot pie lover might look for – flaky, hearty & comforting! Most importantly, though, it got Lisa's seal of approval!!
Pie Ingredients (makes 12 mini pies)
1 package whole wheat fillo dough
1 cup chopped broccoli
1 cup chopped onion
2 garlic cloves, chopped
1 cup chopped carrots
1 cup chopped baby red potatoes
Sauce:
1 cup coconut milk
1/2 cup tamari
1 tsp celery salt
1 tsp turmeric
2 tbsp whole wheat flour
sprinkle of black pepper
Other ingredients needed:
coconut oil (just enough to brush the tops of the pies)
paprika (to sprinkle on top of the pies)
Pre-heat oven to 375.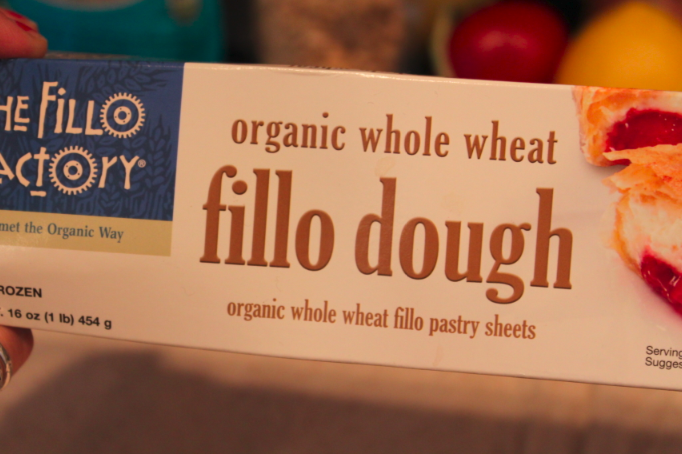 This is what the whole wheat fillo dough looks like.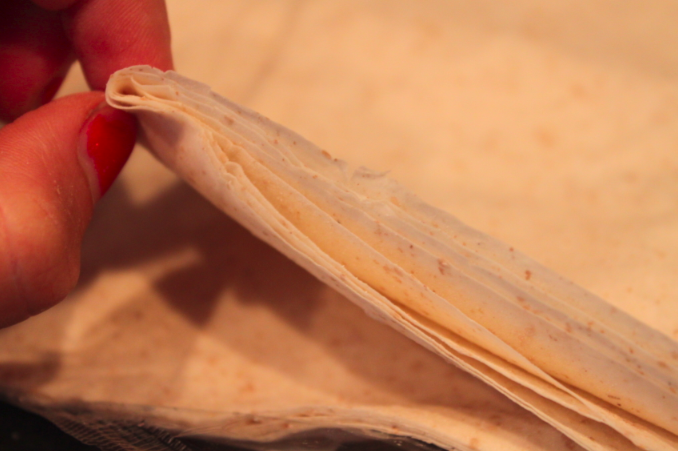 Lay down 4 sheets of fillo dough. Cut fillo dough into squares that are big enough to fill a muffin tin, as shown. Brush the muffin tins lightly with coconut oil before adding the dough squares.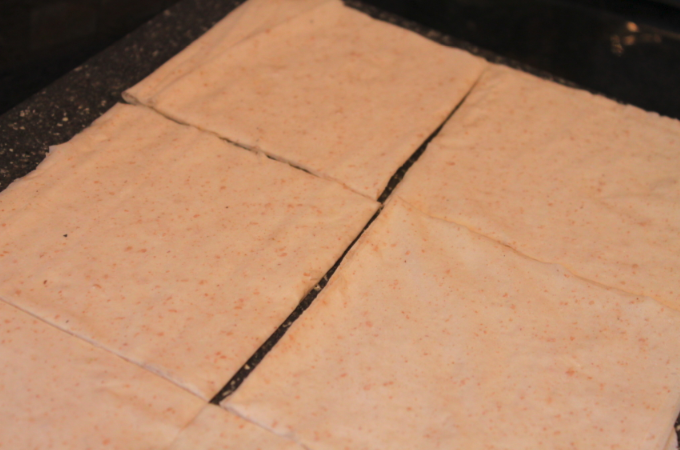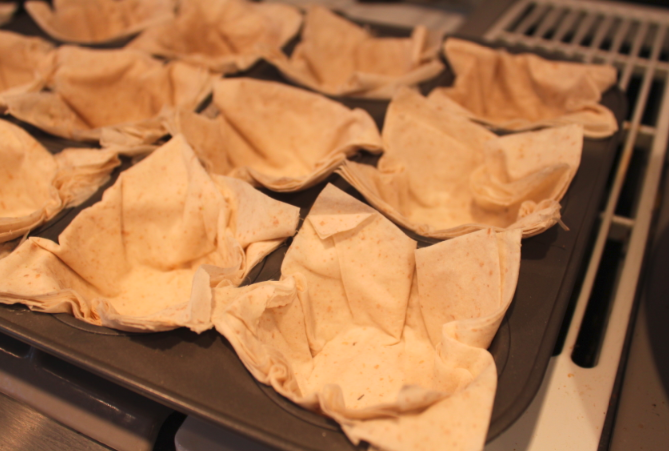 Add the vegetables to a large skillet. Whisk together the sauce ingredients and add to the skillet along with the veggies.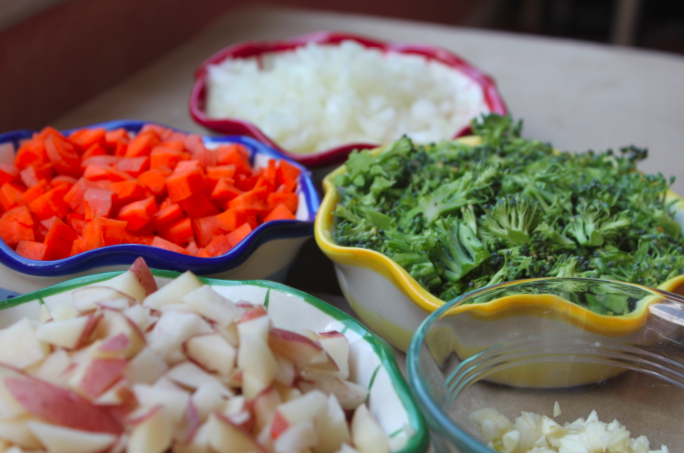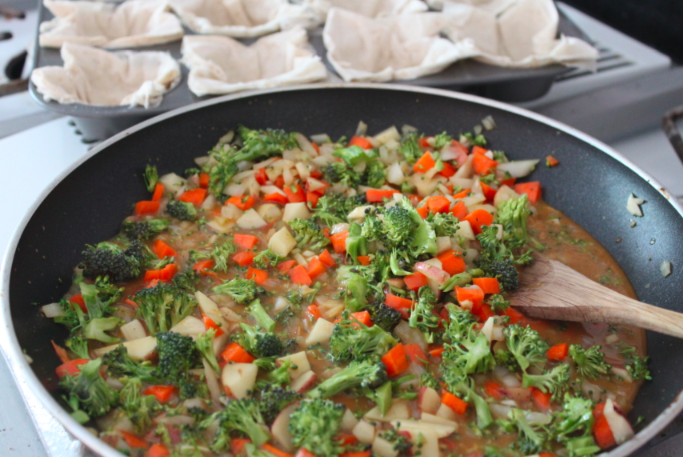 Cook for about 10 minutes on medium heat until the veggies & sauce form a thick mixture like this. You can always add a little more liquid or a pinch more whole wheat flour if the mixture seems either too dry or too thin.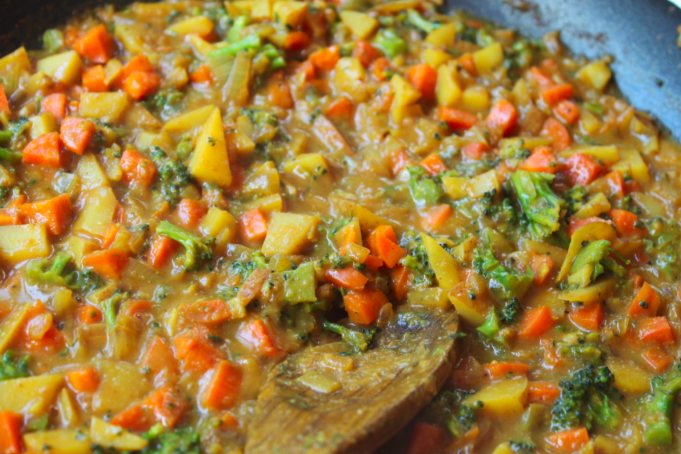 Spoon the mixture into the tins.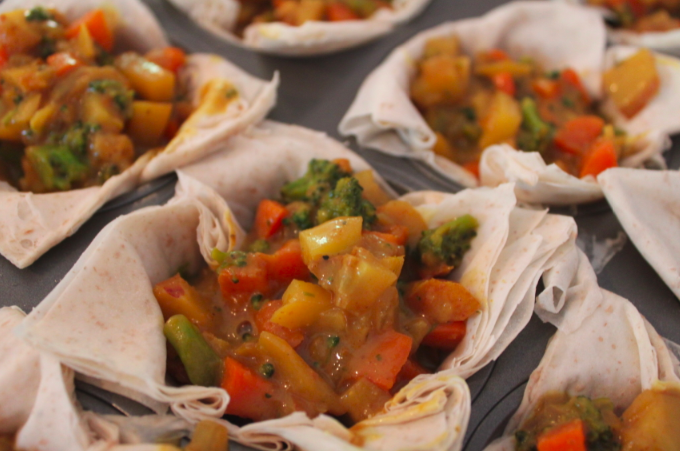 Cut out smaller fillo dough squares that fit on top of the pies.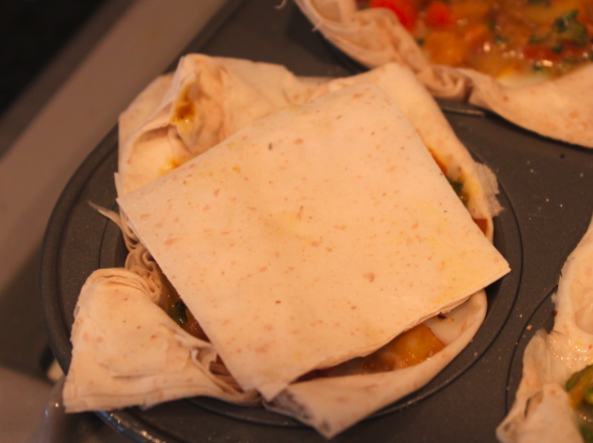 Use a pastry brush and coconut oil to brush the tops of the pies and fold the corners of the bottom dough layer over the top square.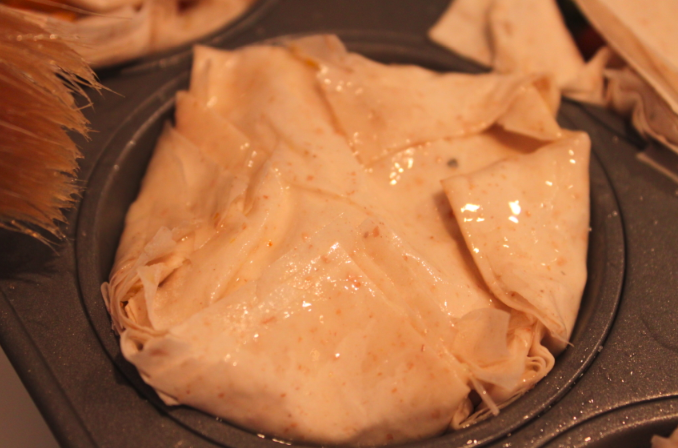 Sprinkle with paprika.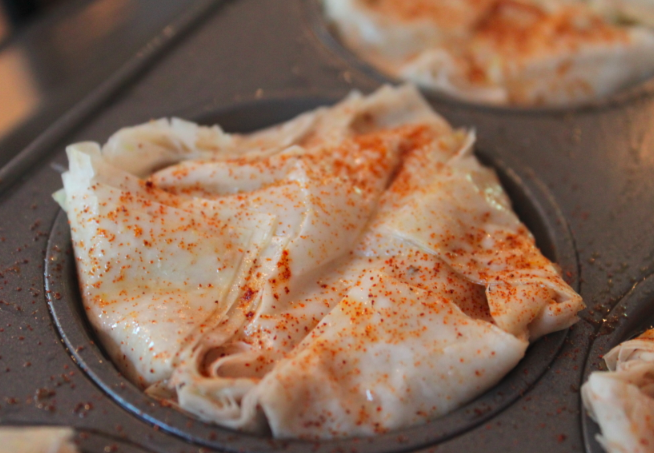 Bake for about 30 minutes or until pies look golden brown.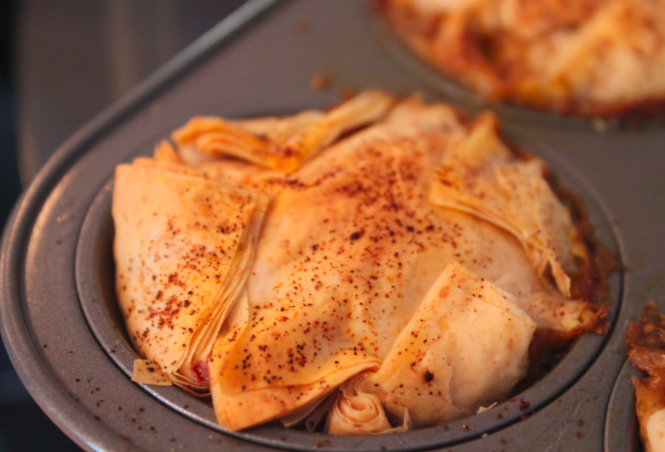 Remove from tins and serve!!!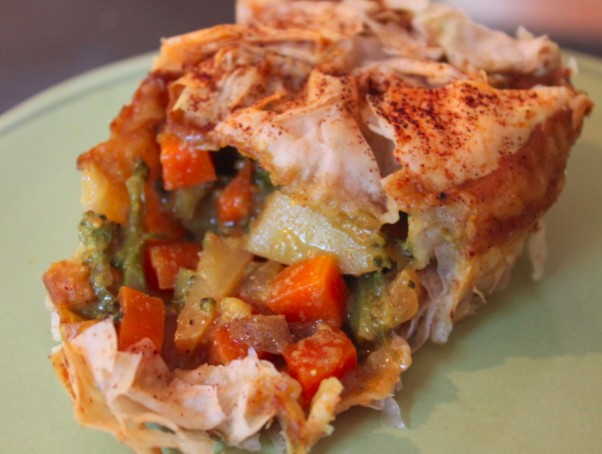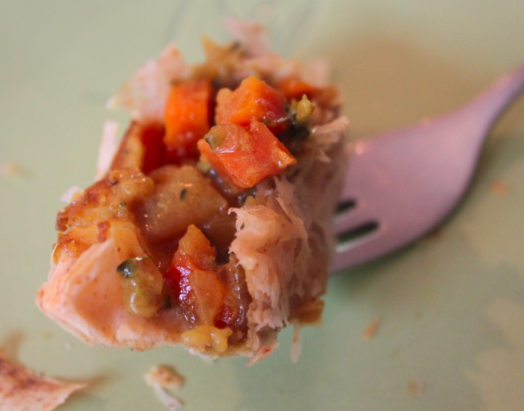 Two very enthusiastic thumbs up. Fine holiday fun!