Kale is one of the healthiest foods on the planet. I wrote another article about the benefits of kale, so check it out if you need any convincing on why this food should become part of your daily life. Done reading it? OK, good – so here's an incredibly delicious, fresh way to get your dose of health-enhancing leafy greens! This salad combines some of my favorite ingredients – avocado, lemon & pine nuts. Massaging the kale takes the bitterness out of it, and leaves you with the perfect springtime salad. It's so easy to make, and so flavorful, you'll cry tears of joy.
Ingredients:
1 head of kale, washed and ripped into pieces
1 clove of garlic, finely chopped
Juice from 1 lemon
1 tbsp extra-virgin olive oil
1/2 teaspoon sea salt
1 avocado, cut into small chunks
1 pinch of cayenne
1 pinch black pepper
1 big handful of pine nuts
Start by putting your head of kale, ripped into small pieces, into a bowl. Here's what the kale looks like, pre-massage.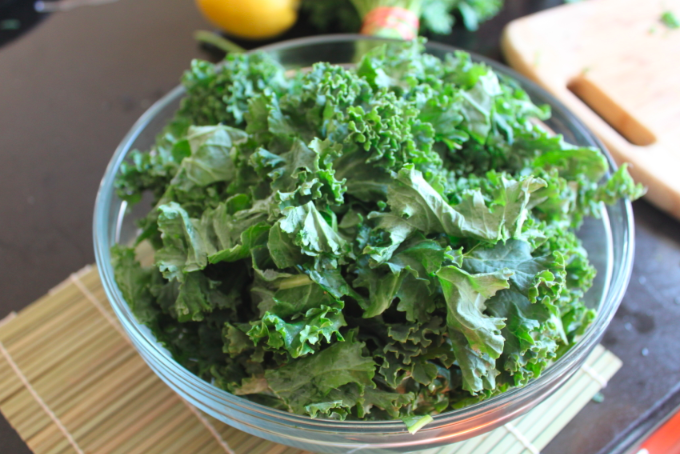 Add the olive oil, salt and lemon juice to the kale and massage the kale with your hands for a few minutes (wash your hands first!!!) until the kale becomes soft and looks like this: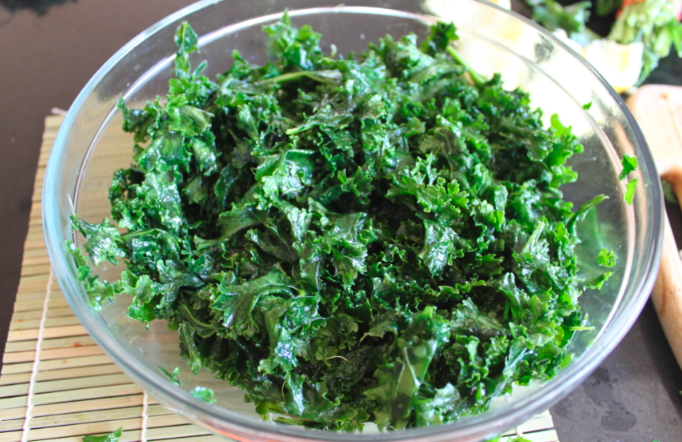 Add avocado, pine nuts, cayenne, pepper and garlic. Mix well.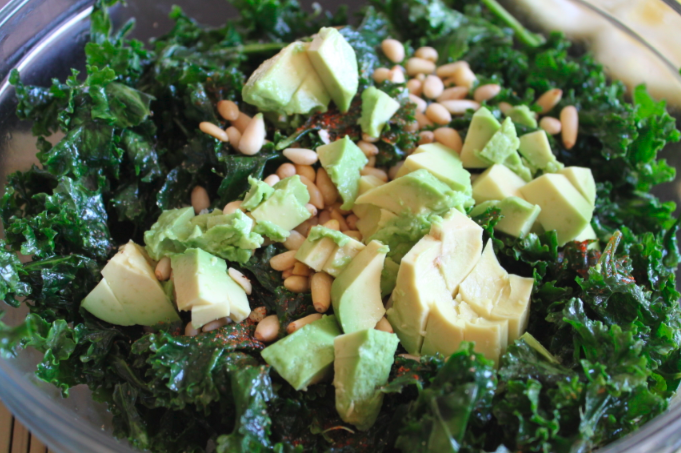 There you have it! I love this salad so much. It rocked my world yesterday and I'm going to make another one tonight. Enjoy :)