When the founders of NeuroBox reached out to me recently to see if I was interested in their monthly subscription box of brain-sharpening, mind-centering goodies, my first thought was….
WHY DIDN'T I INVENT THIS MYSELF!? *tears*
And, YES, I am interested. :)
As you guys might know, I'm kind of obsessed with learning about neurotransmitters. 
My NeuroBox arrived in the mail yesterday, and today I sat down and went through all of the contents. I was a little too excited.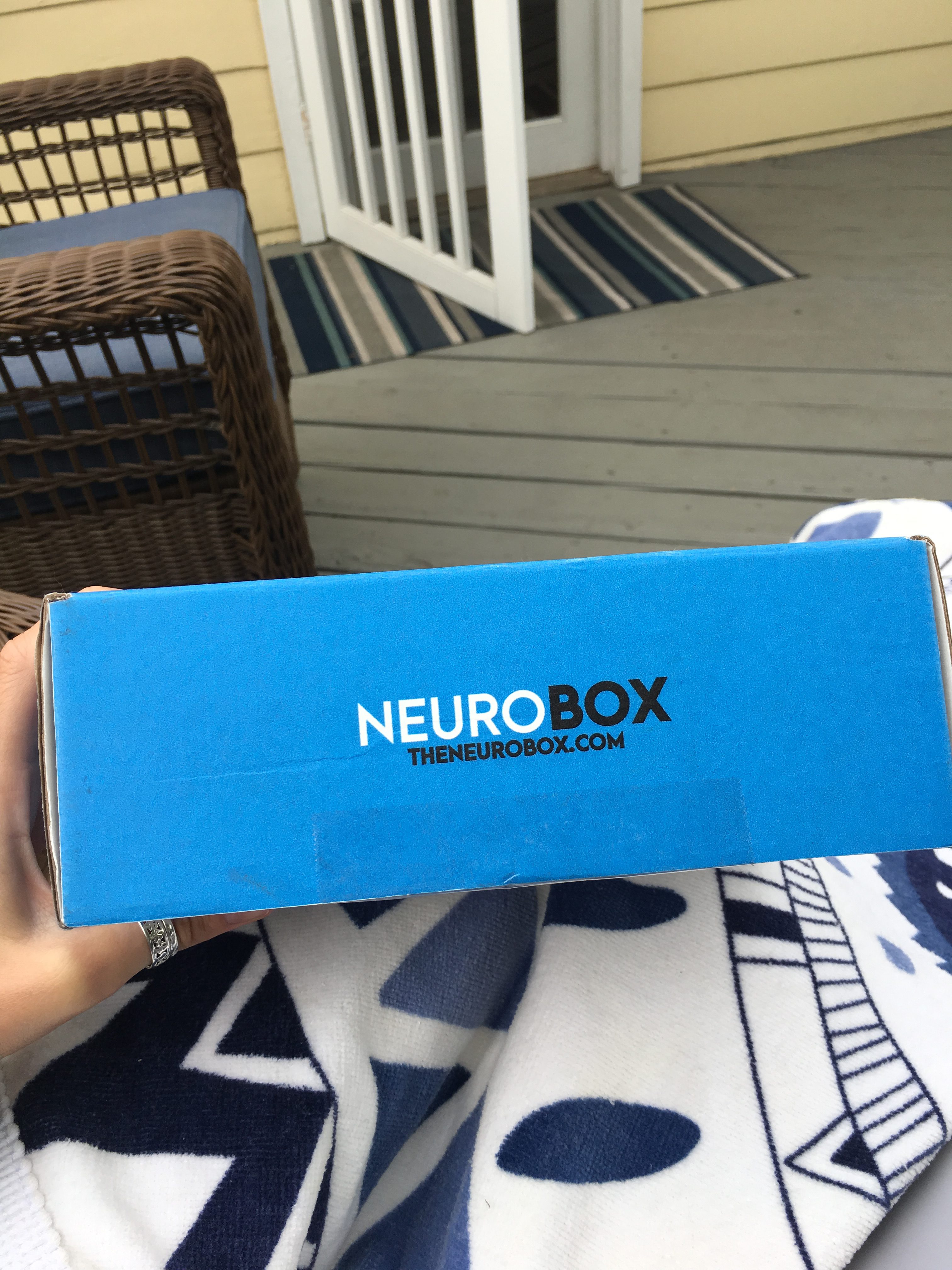 These beautiful blue brain boxes contain: 
Brain Fuel: Snacks and supplements with ingredients that support brain & cognitive function.
Mindfulness Tools: Mindfulness practices and expressing our creativity help us deal with stress, improve mood, and promote new neuron growth.
Brainteasers or Puzzles: Doing novel challenges regularly is one of the most effective ways to keep your brain sharp.
Here's what it looked like when I first opened up the box: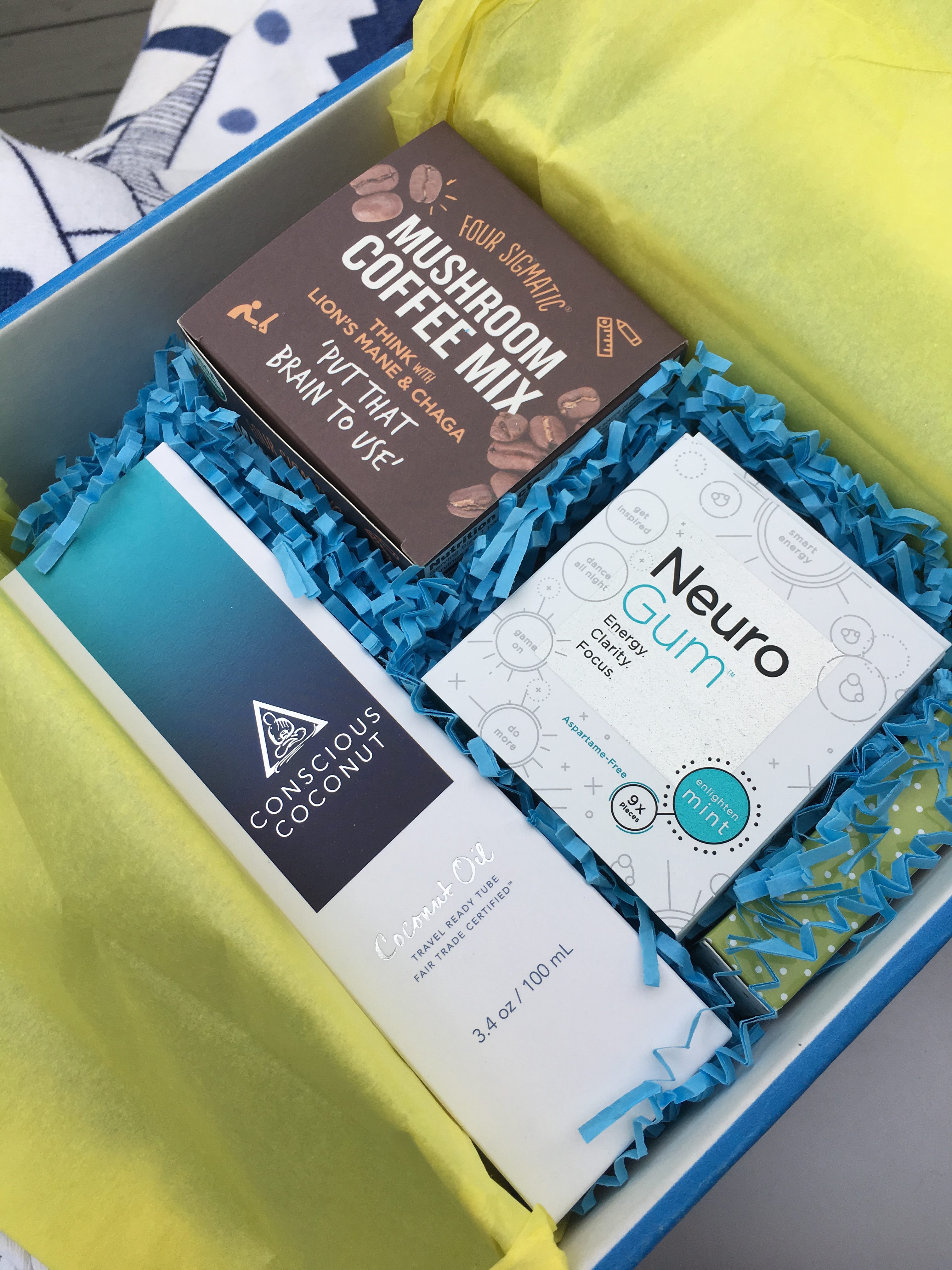 First off – I'm obsessed with Four Sigmatic mushroom coffee. I already have some in my kitchen, but I was running out so this is perfect. :)
My other favorite product in here is the Conscious Coconut travel-size coconut oil in a squeeze bottle. Traveling with coconut oil (for oil pulling, moisturizing, etc) can be messy, so this is a great solution – and the packaging is beautiful!
Here's the full NeuroBox extravaganza: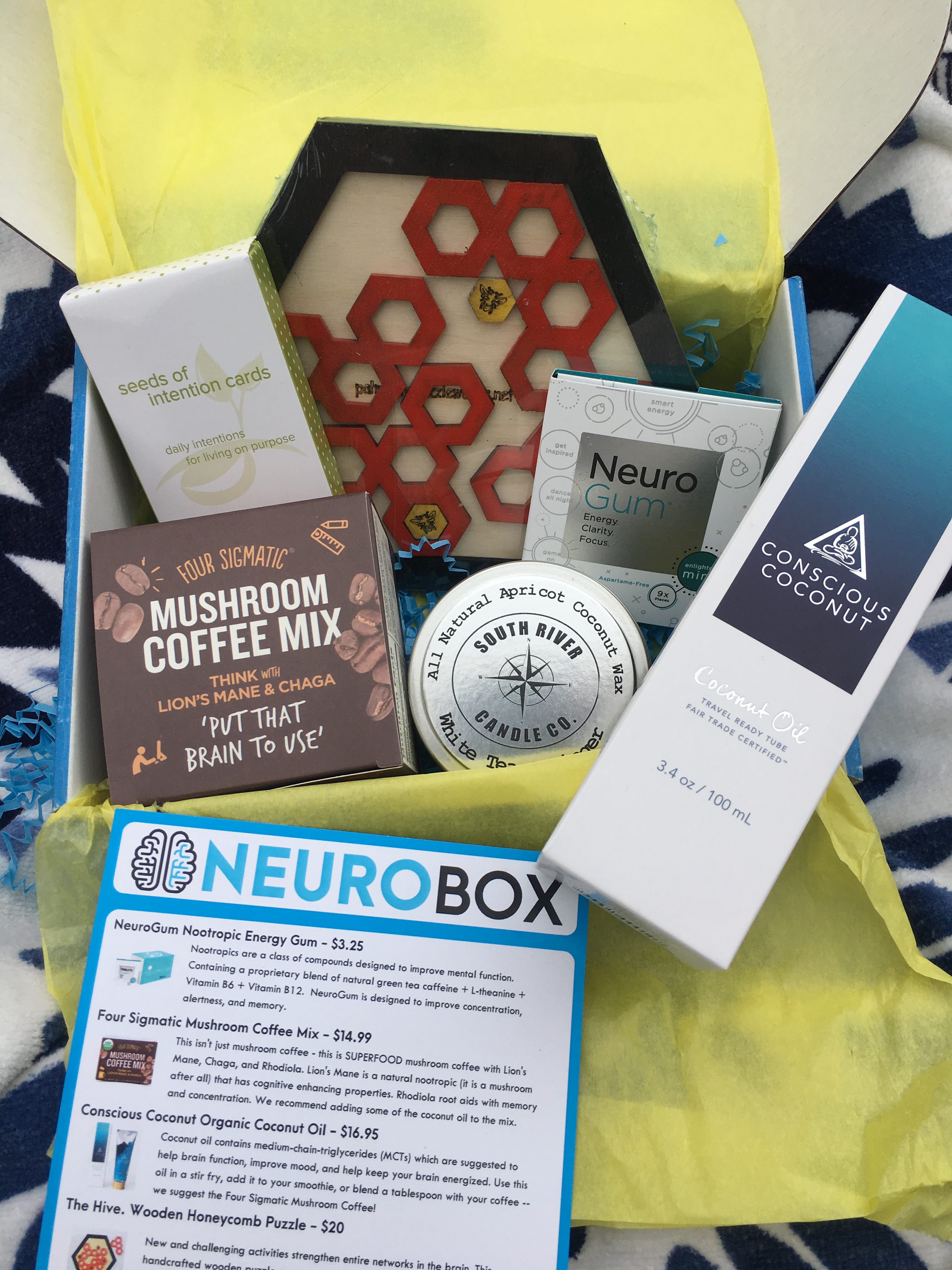 The NeuroBox is $45 per month, or less if you choose a 3-month or 6-month plan. Every box is guaranteed to have at least $75 worth of fun brain products in it. SEEMS LIKE A NO-BRAINER TO ME! (See what I did there?!)
Check out the subscription options here.
Here's the full list of everything that was in my NeuroBox, along with the prices. As you can see, this adds up to be about $82 worth of brain goodies. 
AND, because you're a Healthy Crush reader, you can get a 10% discount with the code JENNY10 at checkout! Woohoo!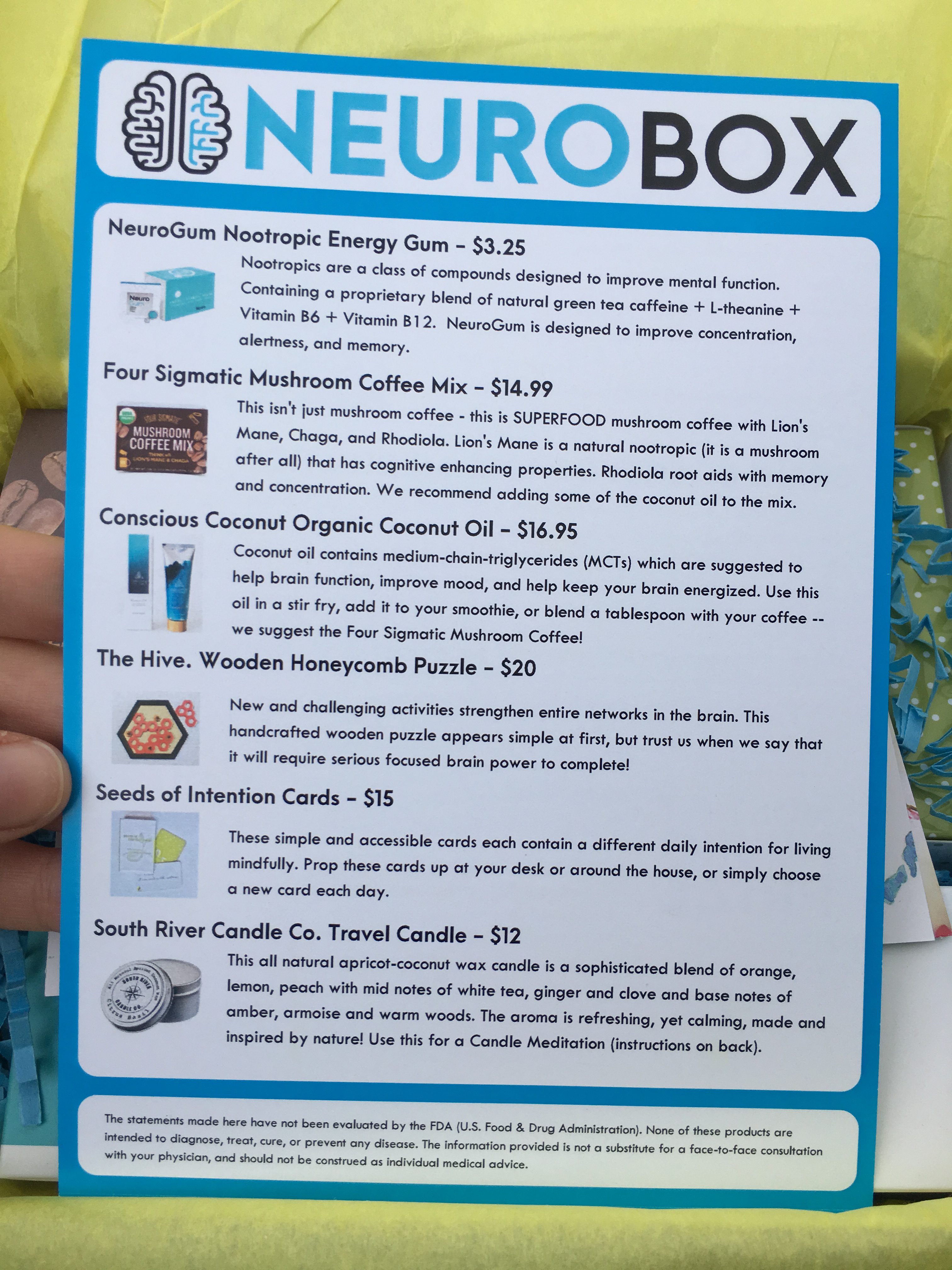 I'm also in love with the Seeds of Intention cards.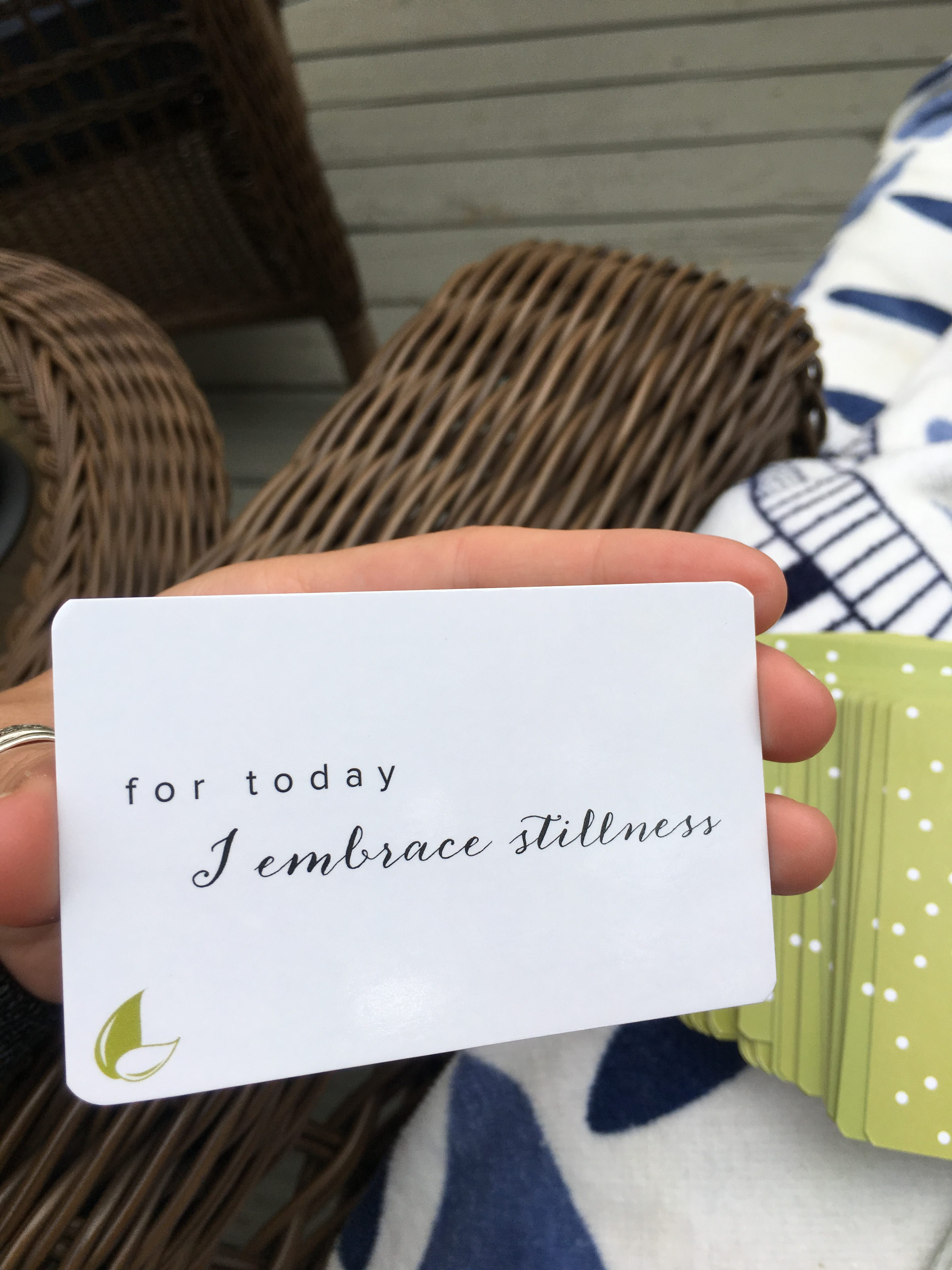 I think this NeuroBox is so brilliant, especially to give as a gift to someone who's into wellness, brain health, biohacking, or just generally loves next-level gifts. :)
I LOVE IT!
Thank you, NeuroBox, for sending me this box of awesomeness.
Get 10% off on your NeuroBox for being a Healthy Crush reader — just enter coupon code JENNY10 at checkout! 
Get your hands on a NeuroBox here.
Brain Love,