There's a cute little coffee shop called The Annex in my neighborhood (Fort Greene, Brooklyn) that has all the regular coffee shop fare – strong caffeinated beverages and an abundance of baked goods — but they also have something else, something that usually sells out quickly, something you have to get there early in order to get your hands on. Next to the sugary floury donuts one day, I spotted something shaped like a muffin….but it wasn't a muffin. I asked the guy at the counter (with my usual enthusiastic curiosity when I know I've come across something amazing) and he said "it's just kale, egg and garlic." WHAT! A paleo masterpiece – with none of the sugar, gluten or flour you might expect in a normal muffin. Say no more.
I knew I needed to create these on my own. The cool thing about these "muffins" is that they won't give you a sugar spike and crash like a regular muffin would – they'll give you sustained energy, they are savory instead of sweet, and they are quick to grab and take with you on the go. They are packed with protein and veggies, super easy to make and totally customizable. They are pretty perfect if you ask me.
So here's the recipe. I made 3 different kinds, just to test it out.

This recipe makes about 12 muffins.

12 eggs (organic, free range)
A little coconut oil, olive oil or grass-fed butter to line the muffin tins with
Sea salt + pepper to taste
Vegetables — I made the following 3 kinds:
Tomato + basil (1/4 cup chopped tomatoes, 1/4 cup chopped fresh basil)
Kale + garlic (1/2 cup chopped kale, 3 cloves chopped garlic)
Cilantro + green onion (1/4 cup chopped cilantro, 1/4 cup green onion)
Pre-heat oven to 350. Lightly grease muffin tins with coconut oil, olive oil or grass-fed butter.
Chop veggies.
Whisk eggs well in a large bowl, add sea salt + pepper.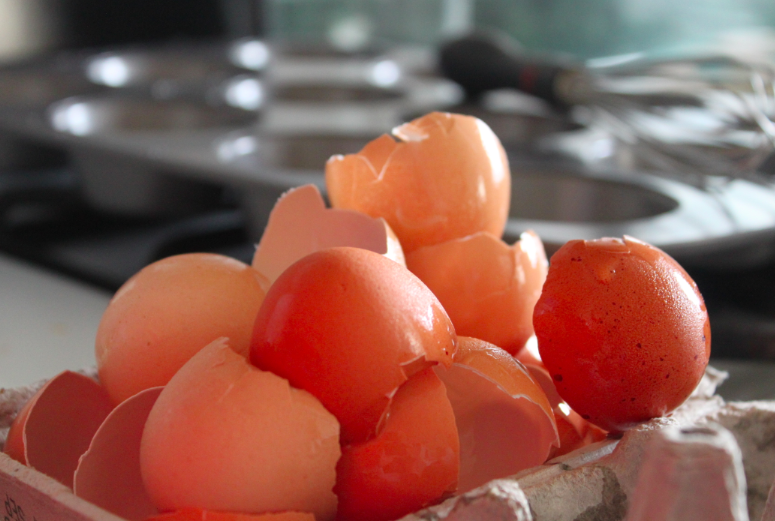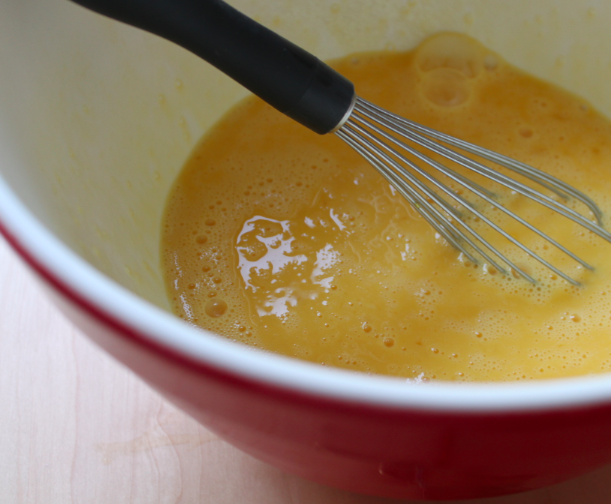 Stir in veggies. (If you're making different flavors, you'll need to ration the eggs into different bowls for each flavor).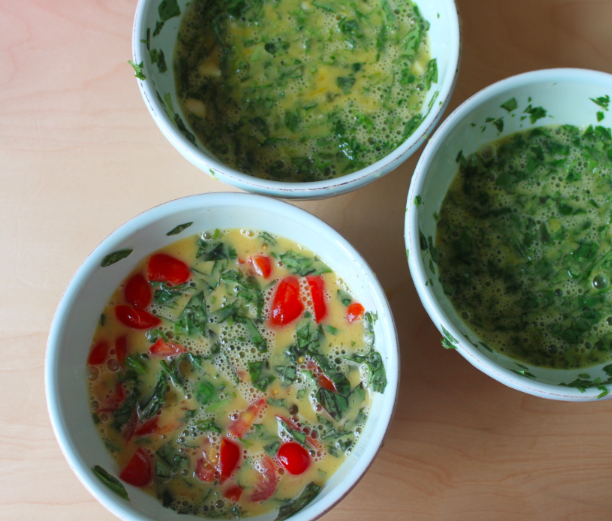 Pour into muffin tins.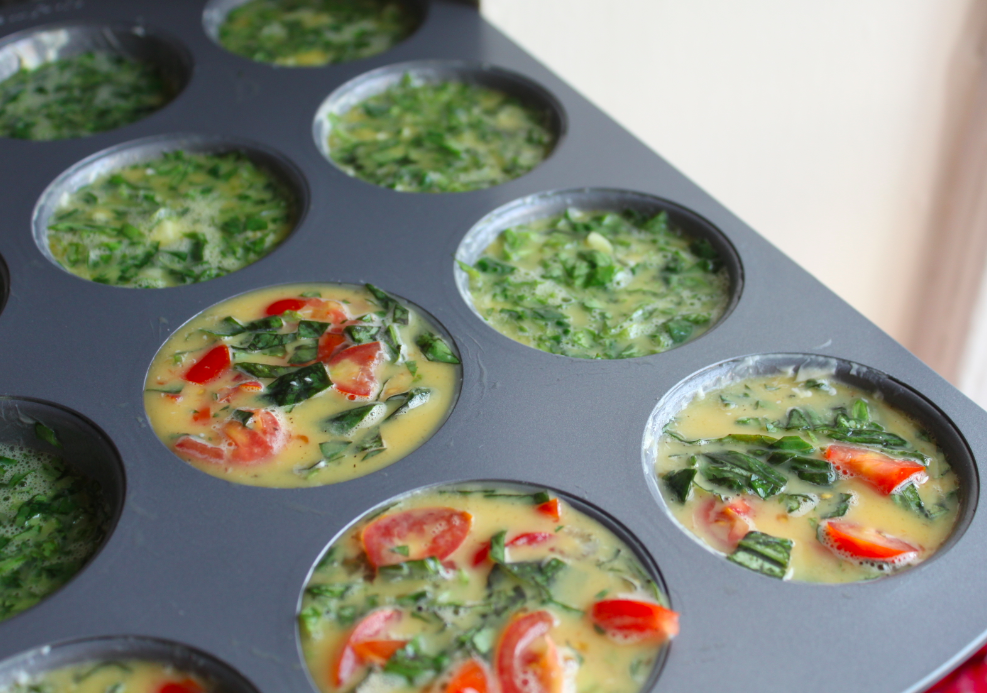 Bake for 20-25 mins, or until eggs are fully cooked through.
That's it! Awesome, yes? I know. And you can add whatever else you want to these.
My recommendation: Since these are just eggs and veggies, I personally like to add a little something else on top after they're cooked – like sliced avocado, hot sauce, maybe a little goat cheese. So try out different variations and see what you like.
Mmmm. Let me know in the comments if you try any great combinations!!
Enjoy…