Nothing says holiday season like mint and chocolate! I'm a former York peppermint pattie loving gal, so I especially love these. Something about the cool freshness of the mint…it just wakes up all your senses! These delicious little truffles are PERFECT for the holidays, with only the healthiest, yummiest ingredients.
By the way, I made these twice to get the recipe right. In the first batch, I only sweetened them with dates. My boyfriend tried them and said "Hmm…Not your best truffle." WHAT!? What's wrong with them!? "Not sweet enough." Sigh. I went back to the drawing board. I added a little raw honey to the second batch, and voila! His response? "I want to eat 10 of these!" Success.
Ingredients (makes about 25-30 small truffles)
1 cup raw cacao
1 3/4 cups almond meal (almond flour)
8 large dates
1/4 cup raw honey
1/4 cup almond milk
1/4 cup coconut oil
1 tsp peppermint oil
pinch of coarse sea salt
Toppings for truffles — I used coconut sugar, coconut flakes and cacao powder. You can use whatever you like!
Side note: I know people are going to ask me about substituting certain ingredients for what I listed. I have never tried using other ingredients, so I can't say for sure. Try it, though! Can't hurt!
Put dates, raw honey, coconut oil and almond milk into blender or food processor and blend until a paste is formed. Put in a large bowl.
Add cacao, almond flour, sea salt and peppermint oil to the bowl. Mix well with your hands. You will have a truffle batter. If it's too runny to form balls, add a little more cacao/almond flour. Too dry? Add a little more almond milk (slowly).
Also, taste the batter! Does it need more mint or anything? This is your masterpiece.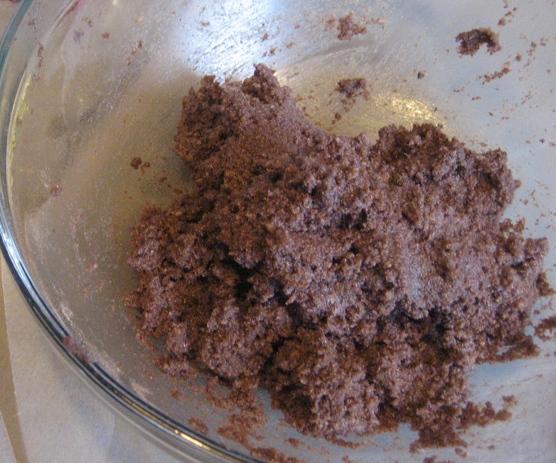 Roll into balls.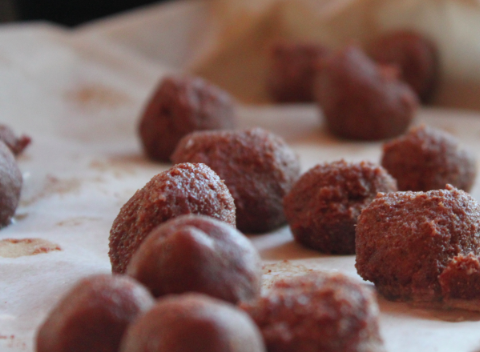 Pick some toppings – I used coconut sugar, shredded coconut, and more cacao powder.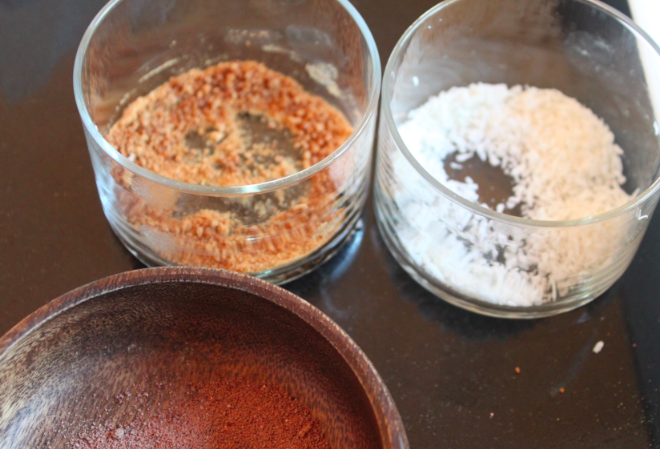 Roll the truffles in the toppings and freeze or refrigerate! Keep in the freezer or fridge until ready to serve. They won't melt if you keep them out for long periods of time, but they will be a little mushy. I think they taste best cold (especially with the mint flavor)!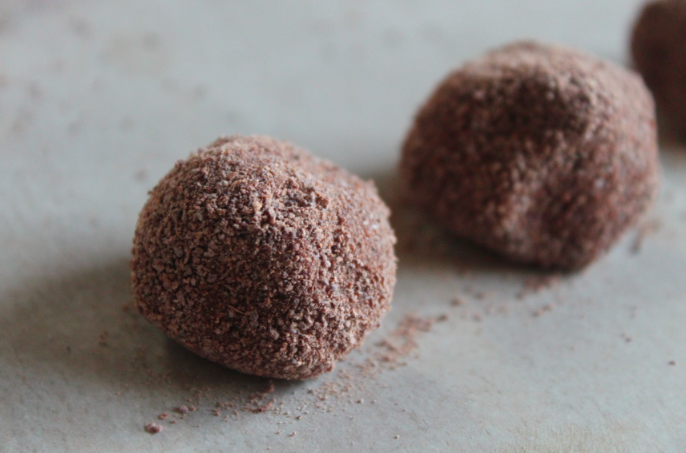 Happy Holidays!!