Ok. We all know fresh is best. If we could be perfect all the time, we'd only shop at the local farmer's market, and use only fresh-picked tomatoes for tomato sauce.
The reality is – we don't always have the time or the access to fresh foods. And if there's one thing I've learned about nutrition over the past few years, it's that we just have to do our best! Doing our best means finding the freshest, healthiest ingredients possible whether it comes from a store shelf or picked straight from the soil.
That being said, buying canned or packaged products can sometimes be confusing. With all the information spreading about toxic BPA lining most cans, choosing the healthiest option can be a daunting task – especially when it comes to canned tomatoes, a staple in many recipes. Canned tomatoes are often high in sodium, chemicals, preservatives and other additives.
Luckily for us, Pomi provides an alternative to cans, offering BPA-free boxed tomatoes! The tomatoes are packaged without preservatives, additives, water or citric acid and the tomatoes are never grown with pesticides or genetically modified seeds.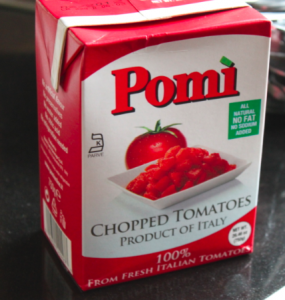 Recently Pomi sent me some samples of their tomatoes to try out. When I opened the box I immediately checked out the ingredients label to make my assessment. I was happily surprised to see only ONE ingredient on the list!! Tomatoes. That's it.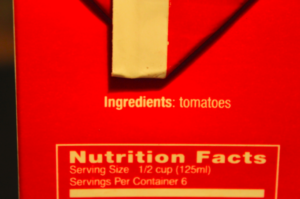 I also found out that Pomi's carton packaging is made from up to 75% wood fiber obtained from only sustainable forests. That sounds pretty cool, and I'm happy to support a company that uses mindful, sustainable practices.
Anyway, I did try out the tomatoes. Here's a picture of the tomato sauce I made – check out the recipe here. The tomatoes tasted really fresh & delicious! I can honestly say the sauce I made with Pomi was better than anything you'd find at an Italian restaurant. If you don't believe me, come over for dinner and I'll show you (….or just try it for yourself).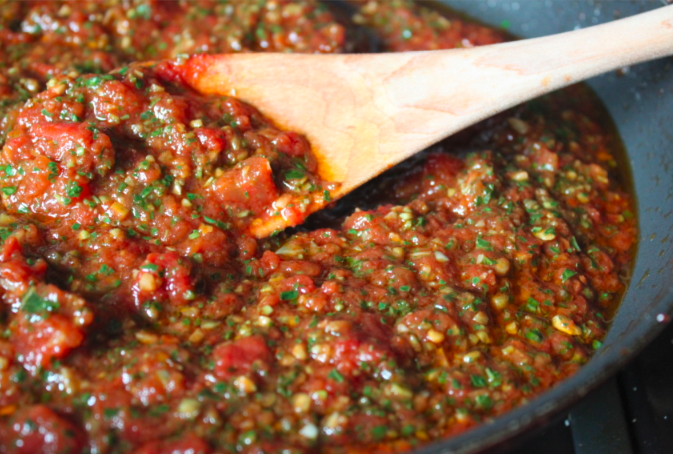 Luckily, I have more sample boxes here so I'll be cooking up lots of tomato-filled recipes this summer to share with you. In the meantime, trade in your canned tomato habit for a box of BPA-free Pomi tomatoes!
Find Pomi at a store near you.