Hey guys. How's your December going? I can't believe it's already so close to Christmas. What goes on in the world?
Since I got back to New York from San Diego, I've been jam-packing my schedule with activity, and I've been seriously lacking in the "jenny time" department — so today I decided to slow down and focus on a couple of holiday recipes.
My friends at Nuts.com recently sent me their "holiday essentials package" — almond flour, spirulina, and mulberries. They challenged me to come up with a holiday recipe. I thought to myself, what could I make with all 3 of these things?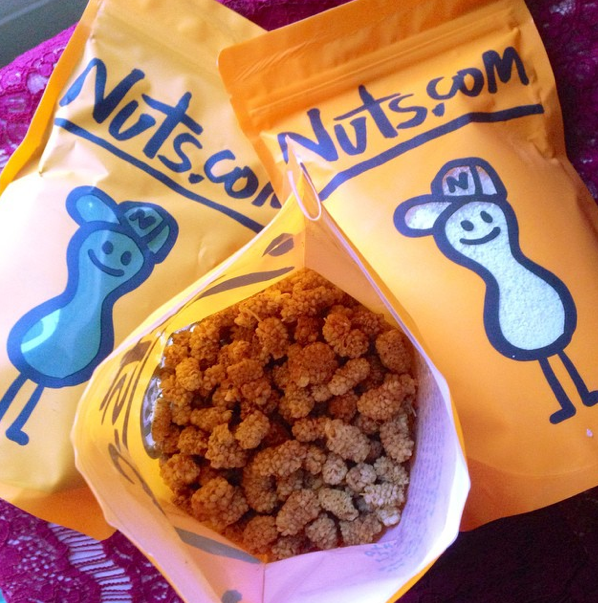 Ding ding ding...the best gluten free, grain free cookies ever + superfood ingredients + holiday colors. Yes.
The cool thing about my grain free almond flour cookie recipe is that you can take the base of it and create virtually any flavor of cookie you want. I do it with chocolate, blueberries, raspberries…you name it. But this time I decided to create a POWER COOKIE and add a few of my favorite superfoods.
I know it seems weird because the cookies are green, but trust me, they are so good! The berries and seeds give it an awesome texture too. It tastes less like a dessert and more like an energy cookie. I really love it.
Here's the recipe — you can tweak it however you want, or add your own favorite superfoods! Go crazy. Go wild. BE A COOKIE MONSTER!
K.
Spirulina Power Cookies  – Holiday Superfood Cookies
Pre-heat oven to 350.
Add almond flour, baking soda, salt, butter, vanilla and honey to food processor — mix until it becomes a dough.
Add dough to a bowl, and stir in enough spirulina to make the dough green. I used about 1.5 teaspoons — don't use more than you need to make it green, because you don't wanna give the cookies a spirulina taste. It's a blue-green algae, after all. We don't want our cookies to actually be spirulina flavored!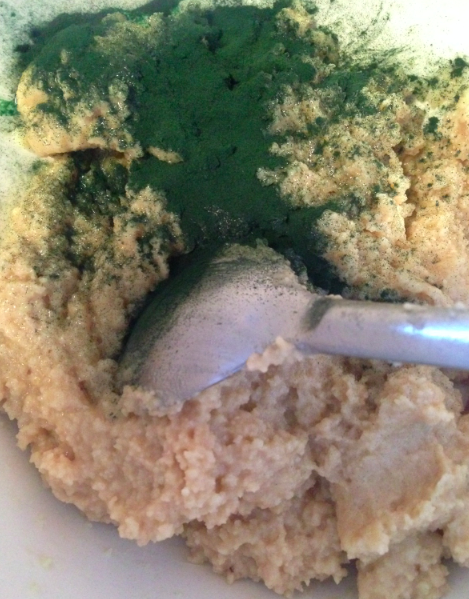 Next, add in your superfoods — goji berries, chia seeds, mulberries. Stir well.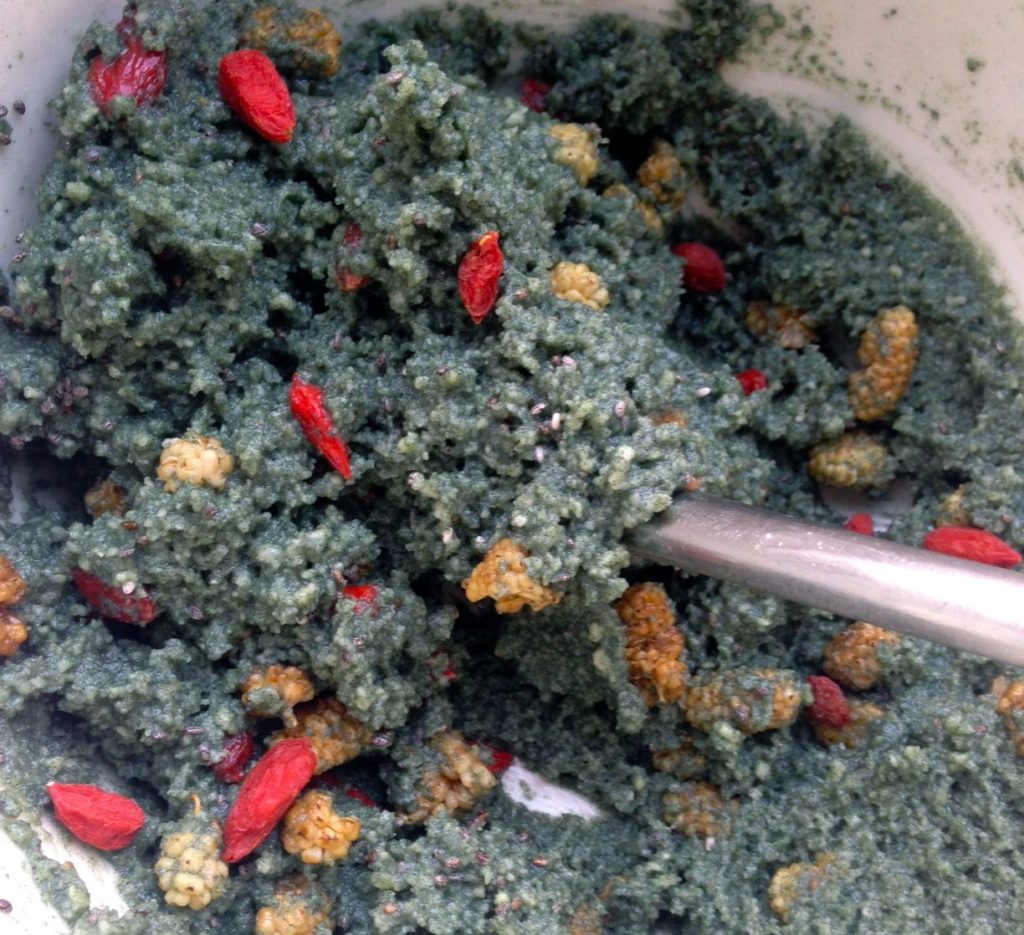 Spread a little butter or coconut oil onto a cookie sheet to grease it. Spoon dough onto cookie sheet, making small balls with the dough.
Cook for about 10 mins or until they start to lightly brown. Let cool and eat!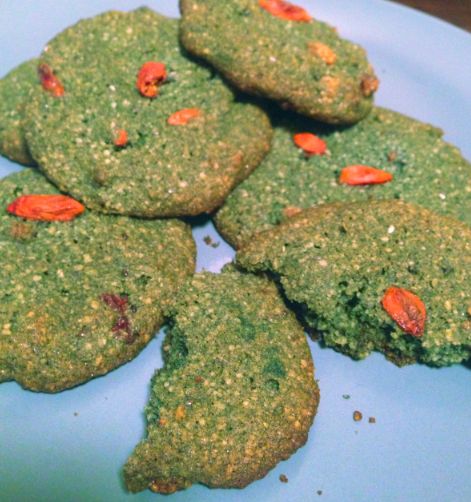 I highly encourage you to make these cookies your own – add whatever you want! Let me know in the comments if you try a cool new spin on them.
Happy holidays.