Do you ever find yourself wishing you could quit some of your more destructive tendencies, or saying things like "I just have an addictive personality"? I'm talking about the everyday addicts. Not just people who are addicted to drugs and alcohol – but food, sugar, cigarettes, coffee, relationships, negativity…you name it. Subtle or full-blown, it's all blocked energy. Everyone has it. Whether you're sitting in a church basement for a 12 step meeting, you're on your 3rd glass of wine while you watch your 10th episode of a TV show, or you have your hand in a bag of potato chips and can't stop…all of this is energy and we can use our energy to create or destroy.
I remember when I first read the chapter about me in Dan Millman's "The Life You Were Born To Live." (An incredible numerology book I reference all the time because it's so insanely accurate). The book describes what you're like at your most positive and what you're like at your most negative.
Here's an excerpt from what it says about me (I'm a 38/11 in his numerology method):
"They are driven by a powerful creative energy. Until they learn to channel their energy in positive ways, they may suffer from addictions to drugs, orgasms or food."
Whoa. Hi.
The book goes on to say:
"Creative ideas, projects and energy flow like an underground stream waiting to be discovered. The energy, like a surging river, demands movement and expression."
If I'm gonna bring positive creative energy into this world, I need to be able to work through my addictive blocks. Do you relate? Even if you're not into the numerology stuff, the following advice can help anyone with addictive energy.
Addictive energy is energy that's blocked and needs to be released and expressed. Here are the 2 best ways I've found to channel addictive energy into the positive:
1) EXERCISE
Exercise is the ultimate form of energy release. Exercise of any kind can help balance and release blocked energy. Whether it's running, yoga, walking, dancing, sports, or whatever else — get moving and let the energy move through you.
"Do vigorous daily exercise to replace addictions." -Dan Millman
2) CREATIVITY
Chronic blocked creative energy and chronic blocked self-expression can become full blown addictions. I live this story every day of my life, and I don't always win. If you feel yourself spiraling into addiction or destructive habits when you know you could be creating incredible things in your life – and the world – find a way to start expressing yourself.
One of my top tips for finding more creative expression as a daily habit is to do morning pages — wake up every morning and just write in a journal for about 15 minutes about whatever comes to mind. Bottom line, just create. Write, paint, draw, sing, take photos..whatever you're called to do.
From Julia Cameron, author of The Artist's Way:
"My experience is that creativity is freedom from addiction. If you see someone addicted, what you're seeing is a profoundly creative soul reaching for a substitute to self-expression. When people get sober they can be profoundly creative."
So those are my 2 top places to channel your addictive energy. Exercise and creativity. And they really WORK!! Have you experienced these things working in your life? Let's hear it. :)
Books I referenced here and highly recommend:
The Life You Were Born To Live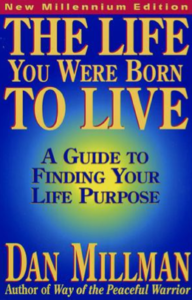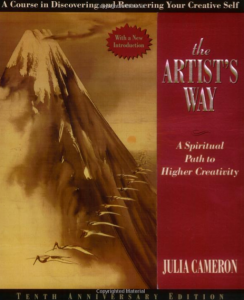 P.S. If you're struggling with drug or alcohol addiction, please find a 12-step program.
P.P.S. You might also like this blog: A Prescription for Happiness: Get Off Your Meds