The spring is a popular time for going on a cleanse. We're transitioning from the colder weather to warmer weather, and with that often comes spring cleaning in every area – including our bodies! You accumulate waste in your body when the input is more than the output…so springtime is a great time to lighten up and try a cleanse!
There are many reasons why people go on cleanses, but I'll tell you what I think is the most important one. Giving your digestive system a break! When you've been eating a lot of heavier foods on a regular basis, your body may feel a little sluggish as your digestive system attempts to tackle everything that you've thrown into it. Putting stress on your digestive system means a lot of your energy goes towards digesting, so you can imagine that any type of cleanse can rejuvenate you and help your body to be more efficient in every way.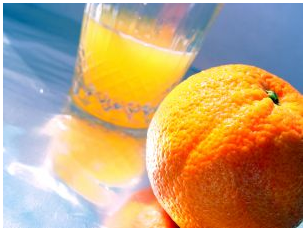 Another great reason to cleanse is to clean toxins from the body. There's a reason going on a cleanse is called detoxing! These toxins can come from things like sugary, processed, artificial foods or non-organic animal products that are filled with antibiotics and chemicals. The more toxins you have in your body, the more you suppress your immune system – which makes you more prone to sickness/disease.
When you cleanse, you give your body a chance to rest, you re-charge your system and you actually speed up your metabolism. While calorie reduction can initially slow your metabolism, your body is much more efficient after the cleanse is over – leading to higher energy levels and increased metabolic performance.
Now, let's get one thing straight, here — to give your body a cleansing break, you don't have to just drink juice all day (unless you want to). There are many ways to give your body a break, whether you're aiming for weight loss, a more efficient body, detoxing, or you're just curious to try. Here are a few examples of cleanses you could embark on. Keep in mind that in most cases, cleanses are from 3-10 days in length — so listen to your body and do what feels right to you!
SOME CLEANSE OPTIONS:

1) Give your body 12 hours to digest at night: This is probably the easiest thing to start with. In Ayurveda, according to Dr. John Douillard, it is recommended to give your body 12 hours to digest at night before eating more food (for instance, don't eat from 9pm to 9am). No matter what you're eating, this gives your body a chance to truly digest your food before putting more into it. Try it for a few days and see how you feel!

2) Fruit & Vegetable Cleanse: For this type of cleanse, you eat food. Just eat raw fruits and vegetables for a few days, and you'll notice your body feels lighter and is working more efficiently. No protein or fat for this cleanse! You can even try this 1 day per week to give your body a more consistent break. Drinks included on this cleanse: water, herbal tea, fresh fruit/vegetable juices.
3) Soups & Smoothies: Many people find this cleanse enjoyable – since you're eating whole foods in the form of soups & smoothies, you don't feel deprived. The concept here is to give your body a break from chewing and digesting solid foods. The key? Making the soups and smoothies yourself so you know what's in them. The soups should be vegetables soups (no dairy, grains, excess salt or protein) and the smoothies should be dairy-free as well (fruits, greens, coconut water, etc)! Of course, you can choose to do "just soups" or "just smoothies" but sometimes I prefer to alternate both to get both the sweet & the savory.
4) Fresh Fruit & Vegetable Juices: This cleanse is a more intense detox since you aren't putting any solid foods into your body. On this type of cleanse you can drink as much fresh fruit or fresh vegetable juice as you want, as long as it's 100% juice and contains no added ingredients. Best case scenario – you juice them yourself or get them from a fresh juice making place! On this type of cleanse, you'll usually feel hungry for the first day or 2, and then from day 3 forward the hunger subsides and you start to feel great. As soon as you start to feel deprived (often around day 6 or 7), that's when you know it's time to eat again!
Do those cleanses sound like too much work for you? Here are a couple of cleanses you can order pre-made – all you have to do is drink them! :)
Blueprint Cleanse: One of the more popular cleanses! A few different options to choose from. I've never tried it, but I've heard great things.
Cooler Cleanse: Similar to the Blueprint Cleanse. I've tried this one before and thought it was delicious and easy – I especially loved the creamy almond milk drink at night — YUM!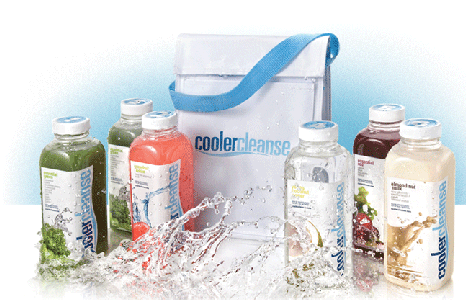 Organic Avenue Cleanse: I love everything about Organic Avenue! All the juices I've ever had from them are incredible. They now ship their cleansing juices nationally, so check it out and give them a try!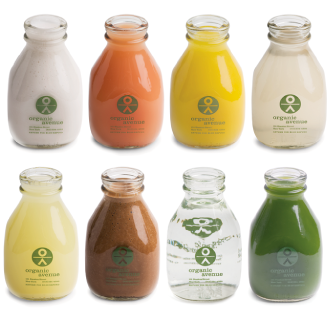 A note on breaking your cleanse: Break your cleanse with just fruits and vegetables. Slowly ease your way back into grains, fats & proteins.
Another note: I'm no doctor. Consult your physician before starting a cleanse!
Happy Spring!!