If you're into yoga, you've probably heard of the magazine Yoga Journal. When I started to get more into yoga and I got that craving to learn more, I found myself picking up Yoga Journal off the shelf. Shortly after that, I was registering for a Yoga Journal conference.
That brings me to now- I'm sitting here at the Yoga Journal Conference in Estes Park, Colorado. I can't really describe in words how beautiful the surroundings are, but this will give you an idea.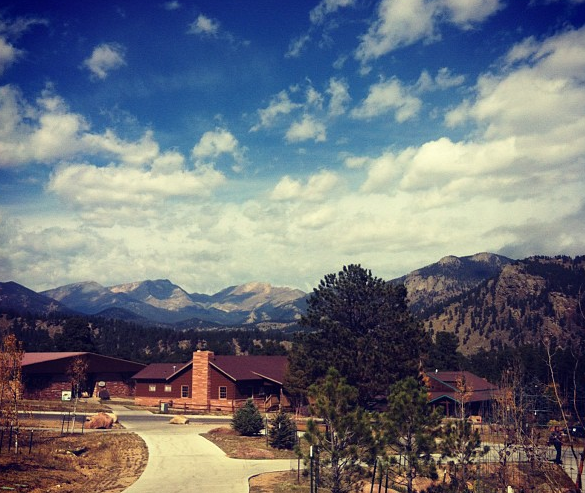 Even more beautiful than the scenery is what's going on at this conference. There are over 35 leading yoga teachers here, 100+ classes, and yoga students of every level of experience connecting, learning and growing. We're at the YMCA of the Rockies, and it's been super fun and intimate – we're all staying on "campus" here, eating in the dining hall together for every meal and walking to classes together.
I'm here with my friend Amy of YogaDates – we haven't seen each other since we went to school together at the Institute for Integrative Nutrition a couple of years ago. It's awesome to reconnect with friends at these kinds of events! I live for this stuff.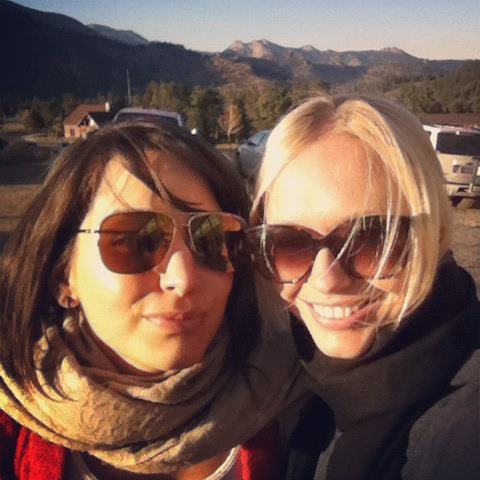 One of the coolest things about the conference, to me (besides meeting new friends) is the marketplace – there are tons of healthy vendors set up, selling everything from yoga mats and clothing to raw chocolate and organic tea. So good! I'm in paradise. :)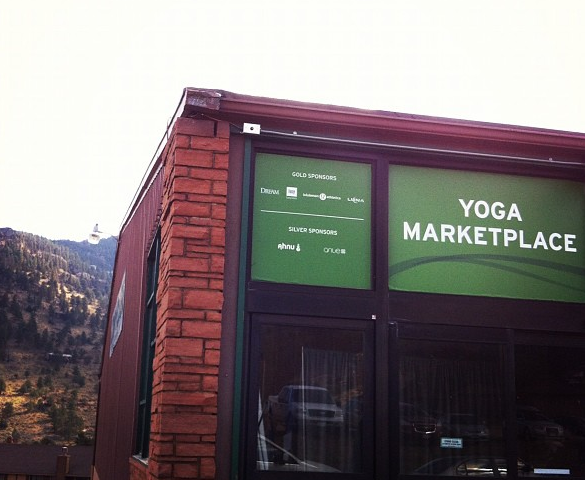 The list of amazing classes and teachers is so long, I had a really hard time deciding on what to take.
Here's what I've taken so far (more recaps to come):
—and there are several more classes to come!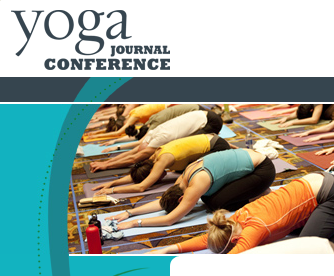 This afternoon, we're attempting to set a world record for the "longest yoga chain" with Eric Paskel. Eric will start the yoga chain by assuming a yoga pose, followed by the person next to him, then the person after that, and so on down the line. Once each pose has reached the end of the line, Eric will assume a new pose and the chain will begin again. The current record is 202 participants, so we'll see what we can do. :)

Learn more about Yoga Journal Conferences
If you want to attend a Yoga Journal Conference (and I highly suggest you do), check out the upcoming dates:
San Francisco:  Jan 17 -21, 2013
New York: April 4-8, 2013
Colorado: Sept 22 – 29, 2013
Florida: Oct 31 – Nov 3, 2013
Check out Yoga Journal online for tons of juicy yoga goodness!
If you've ever been to a YJ Conference, I'd love to hear what your experience was like!