I know what you're thinking. "Mind-blowing? That's a bold statement." I know. I can't believe it either. When Pomi sent me some samples of their BPA-free boxed tomatoes, I was reluctant to figure out what to do with them. Why? Because tomato sauce bores me, quite frankly. I've never been a fan. Pasta with marinara? Total snooze-fest. But I wanted to try out these samples, so I figured I better dig deep to find my Italian side and get cooking.
I turned to Heidi at 101 Cookbooks for inspiration, knowing I'd find something there that would transform my tomato sauce boredom. I found a couple of recipes there that I used for inspiration and combined them to create the ultimate not-boring-at-all tomato sauce. I couldn't believe my tastebuds!
What's so special about this tomato sauce that it turned me into a total convert? Well, a few things, namely the addition of red pepper flakes, pesto and lemon zest. Here's the recipe, trust my every word on this one:
1/4 cup extra virgin olive oil
1 tsp crushed red pepper flakes
1/2 tsp sea salt
3 medium cloves of garlic, finely chopped
1 box Pomi chopped tomatoes (about 28 oz or 3 1/2 cups crushed tomatoes)
zest of one lemon
fresh pesto (see recipe here)
Start by adding the olive oil, red pepper flakes, salt and garlic to a pan. Stir ingredients while the pan heats up, about 1 minute or until fragrant (but don't let the garlic get brown).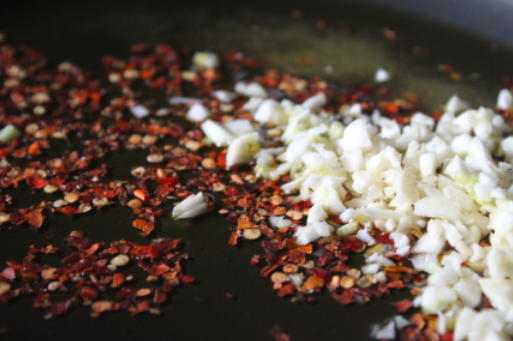 Add the tomatoes to the pan and heat up to a simmer.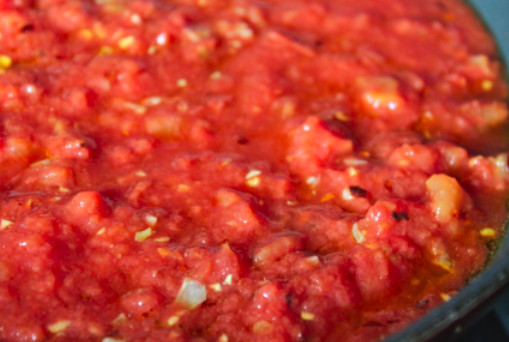 Add the lemon zest.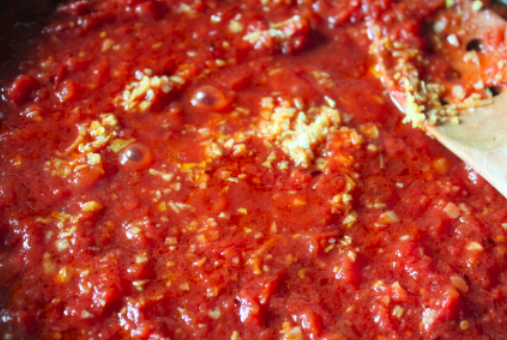 Stir in your delicious pesto.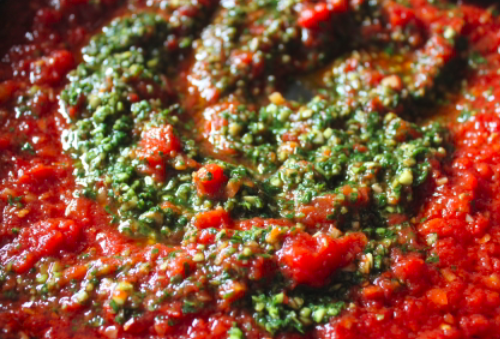 Voila! You're done. Get ready to taste the most amazing sauce ever!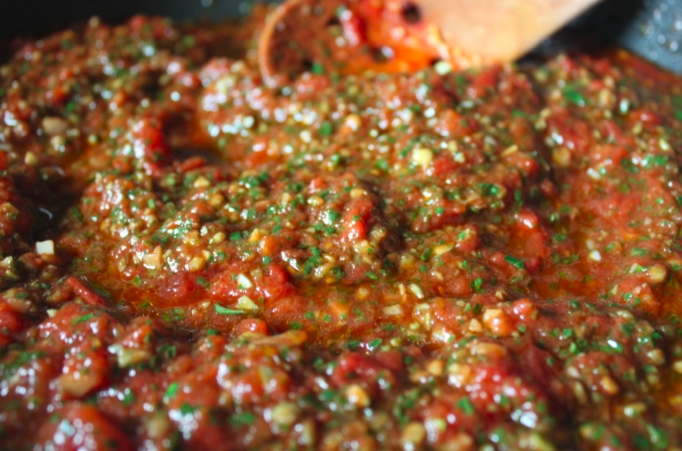 I used the tomato sauce on whole-grain Udon noodles (who knew how awesome Udon noodles were!? Better than spaghetti and incredible with this sauce). Take a peek.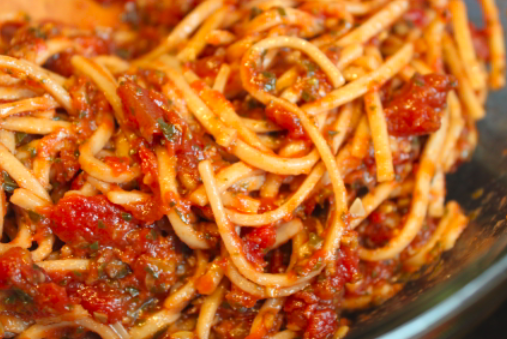 I know your mouth is watering right now. So go ahead. Make the sauce. :)